This is the fourth in a series that captures leading marketing executive ideas on how marketing automation can be a game changer in customer engagement and campaign effectiveness through a series of real-world use cases.
Thanks to the explosion of marketing technologies that have become available over the past decade, Marketing has come a long way. Just a few short years ago, marketers didn't have access to much more than basic statistics, such as open and click rates, for their campaigns and couldn't answer even basic questions, such as:


Did the recipient forward the email to someone else?

Did recipients visit the website? If they did, how many times?

What content caught their attention?

Why and how did a particular campaign succeed or flop — and how could the campaign improve?

Marketers think holistically. Messaging, content, offers, communications timing — they're all part of an integrated strategy that unfolds over time. But marketers weren't getting data from campaigns to support that type of holistic, strategic effort. There was no way to track connections between an email sent and the resulting activity on the website or any other channel. The customer's actual path to purchase was a mystery. As a result, marketers could never be 100% confident that messaging and content were effective, which left them guessing how to improve future efforts.
By nature, marketers are a driven bunch. They're eager to pounce on the slightest messaging nuance or uncover the "aha" moment that can help drive a compelling campaign. Now, marketing automation has given rise to the "data-driven marketer" — a new generation of professional that combines communications and creative savvy with actionable data and analytic insight. With marketing automation platforms, teams can see how all of their campaigns are performing in real time. They can make course corrections midstream as a campaign unfolds, versus weeks after a campaign ends. They have a 360-degree view of customer and prospect interaction with email campaigns, website visits, and other channels crossed in the path to purchase.
Now, marketers can literally see how their efforts drive engagement and add to pipeline — by channel, by content, by campaign, or by any other metric they choose. Armed with this insight, they can refine strategy and make smarter use of budget and resources with future campaigns.
The old cliche is true: You can't improve what you don't measure. Marketing automation allows you to measure impact and response in highly nuanced ways. Teams can tweak messaging, timing, and offers to get the best effect and maximum return on their campaign investment. They can finally see beyond open and click rates to answer questions about which campaigns result in qualified leads and which actually deliver revenue.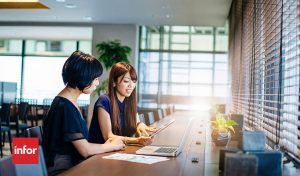 We're in an era of greater accountability. Marketing is on the hook to show a measurable return on its efforts and budget and prove that its efforts are more than window dressing. In the rush to build out the next campaign or get ready for the next trade show or webinar, it's easy to overlook the analysis needed for continuous improvement. But marketing automation makes that analysis so much easier by incorporating finely grained measurement and tracking into everything marketing does — so much so that marketers can start to put the words "love" and "data" in the same sentence.
Watch for the next blog that will explore scoring models and how they are changing the game of customer engagement.
Read case #1 – Doing more with less
Read case #2 – Triggered responses
Read case #3 - Events
Let's Connect
Contact us and we'll have a Business Development Representative contact you within 24 business hours