Forget problems. How about solving for opportunities instead?
What happens when you ask questions that have never been asked before?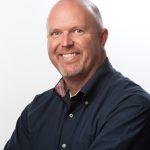 By Mark Humphlett, Senior Director, Industry & Solution Strategy
Self-reflection is the ability of human beings to contemplate the nature of their own character, actions, and motives. While this trait — prevalent in some and much less so in others — is largely thought of as applying to our personal lives, it is highly relevant to the world of work as well.
Assessing performance and finding opportunities to continually improve are healthy activities for businesses. Indeed, organizations that fail to do so usually fail to thrive, as well. However, sometimes we become so caught up in our own internal machinations that we forget to turn the mirror around. What do our customers see when they reflect on our performance? And what are we missing when we fail to lift our heads and see what's going on around us?
It might be surprising to learn that these seemingly obvious, seemingly small questions are often the starting point for something very big — digital transformation.
"Digital transformation begins with … unlocking solutions to questions that haven't been asked before," says analyst Ray Wang of Constellation Research in his recent report
"Nine Starting Points for Digital Transformation in Manufacturing."
Wang refers to this process as design thinking; and while the term may be new to some, the concept harks back to a fundamental principle of business — putting customers first.
"Using empathy as the starting point, organizations put themselves in the shoes of their customers and stakeholders to rethink their business models," Wang says.
Another way to describe design thinking is solving for opportunities, rather than for problems. For decades, the technology industry has been focused on what can be fixed, what can be made more efficient, what can be automated. That's not to say this approach was wrong. Quite the opposite, in fact — it has revolutionized the business world as we know it. But we have all been trained to look at technology from the perspective of our challenges. Design thinking and its output — digital transformation — turn that paradigm on its head.
However, it's not the terminology that matters. In fact, it sometimes gets in the way, making digital transformation seem like an esoteric concept that isn't achievable or even real. These perceptions can prevent companies from getting started when they could be getting ahead.
So let's get practical. In Wang's paper, he offers some starting points for digital transformation. Although his focus in this report is on manufacturing, many of the concepts are broadly applicable as well:


Embrace value-added services by focusing on selling new offerings that bundle products and services to drive scalable growth and healthy margins, rather than single products alone.

Improve the customer experience — "Organizations are moving from products to services, services to experiences, experiences to insights, insights to brand promises," says Wang. Understanding what customers want (and need) and how they prefer to interact is key.

Develop post-sales business models — Wang cites Amazon's creation of Alexa as a successful example of this strategy. The device provides customers with a cool experience, while opening the door to information, insights, and on-going sales opportunities. What can you do to build stronger relationships that yield long-term profits?

Fine-tune supply and demand forecasting — Constellation Research believes that 60% of mission-critical data will reside outside of existing systems and will be accessed, not owned. Others estimate that percentage to be even higher. Organizations must be able to effectively interpret a new set of signals that affect forecasting techniques.

To learn about 5 additional digital transformation starting points,
download from Wang's report
.
The key message around digital transformation boils down to a pretty simple one: get started. Worried you don't have all the answers? The good news is that
building a digital transformation strategy
is more about questions. Start asking, and you may be surprised at what you find.
Want more? IndustryWeek is presenting a free webinar, "Mission Digital: 9-Point Countdown to Launch," Oct 18 at 2 p.m. EDT.
Get webinar details and register.
Let's Connect
Contact us and we'll have a Business Development Representative contact you within 24 business hours