Free Webinar: Organizational transformation, business strategy, and communications—leading change in any project
The phrase "digital transformation" flashes across our screens many times in a day, and there are many options suggested on how to transform an organization based upon the assurance of digital transformation. Transformation – digital or otherwise – requires at least two things: first – the organization must want to change, and second, the organization must have the determination to change.
Change of any kind begins with a vision. Starting with an overall concept or vision may seem somewhat nebulous, however, without a vision, there won't be a significant change. Without John F. Kennedy declaring the vision to go to the moon, there would not have been a significant change and the accompanying actions. Change consistently follows the vision.
When an organization has a well-defined vision for digital transformation, actions align in order to shift culture, people, and technology to sync with that vision. Only then can business innovation, organizational change management, and excellence follow.
If you would like to dive deeper into the world of organizational transformation and learn more about the process to lead change, whether on specific projects or throughout an organization, then you should not miss this complimentary training webinar. Infor Senior Global Practice Director of Organizational Change Management, Carol Fitzgerald Tyler will explore how digital transformation and organizational change necessitate not just a shift in business models and strategies, but also in individual beliefs and organizational culture.

Carol Tyler will cover topics like how to build new organizational capabilities and drive the behaviors, work practices, and mindset needed for disruptive creativity, different techniques to work with teams and employees to facilitate the acceptance of change or she will show you how to create meaningful messages. These topics and more will be presented in only 60 minutes of training. So mark the date of February 12 in your calendar now. Looking forward to seeing you in the webinar.
Carol Fitzgerald Tyler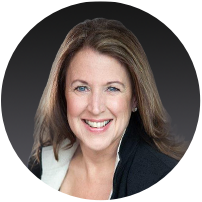 Global Senior Practice Director, OCM (Organizational Change Management)
Carol is responsible for Infor's global organizational change management practice. She has been responsible for various strategic programs, field enablement, and early adopter clients, and is passionate about customer references, digital transformation, and numerous special projects. With more than 29 years of experience in the Infor and Lawson world, as well as in the fields of sales, program and project management, and training, Carol is an industry-recognized expert in organizational transformation, change management, and communications strategy. In addition to her business background, she is an author, a motivational speaker, a four-time marathoner, and a Board of Trustees member and mentors for the Astronaut Scholarship Foundation.
Filed Under
Education & Transformation Services
Let's Connect
Contact us and we'll have a Business Development Representative contact you within 24 business hours