From cardiac care nurse to Infor Staffing Optimizer champion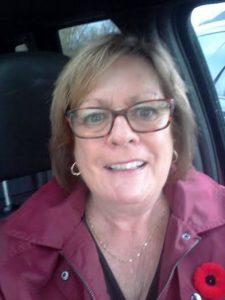 Back in the 1980s, I was a new nurse manager who had inherited a very disillusioned group of nurses working in a cardiac ICU. The physicians would not admit their sickest patients to this unit because of a lack of trained nurses, so the most acute patients went to the medical/surgical ICU. This was demoralizing for the cardiac nurses and not the best choice for the patients, as cardiac nurses are supposed to have specialty training.
I was introduced to GRASP, which was acquired by Infor a few years ago and currently goes by the name Staffing Optimizer, by the nursing project leader. This tool contained a list of interventions that the nurse performed for the cardiac patients, with times associated with each task. Totaling these times for all patients was supposed to identify how much nursing staff the patients required. While a great concept—and a good start. But it was out of date and not clinically relevant; therefore it did not accurately reflect the hours required.
So I got a few nurses together with the project leader and we reviewed the list, adding such cardiac interventions as heart sounds and such. Then we re-trained the staff on how to complete it and began our data collection. Remember this was in the 1980s when data collection was piles of paper! But we managed to identify that the average staff required for this unit was 15 more bodies than I had in the budget. Audits identified the data was accurately collected, and a validation process identified a sound methodology was used.
Taking this information to the chief nurse and finance officer, I was able to provide sound methods and results. The outcome was I was able to hire those 15 FTEs over the course of two years—in the midst of a hiring freeze. The unit educator now had staff available to train on things like heart sounds, balloon pumps, and other skills required to start bringing those critical patients back into the unit.
The end outcome? More satisfied nurses who had pride in their work, happier physicians who could admit patients to their own unit again, and great patient outcomes. We became the pre-heart transplant center for the area and were well known for our highly skilled nurses and great critical patient care.
Today when I think back to those days I realize how much easier it would have been in today's automated world to assemble the data. But I would do the same thing now as I did then. Nurses have a voice in how they care for patients and our product—
Staffing Optimizer
—offers a way for nurses to let their voices be heard.
Laurie Champ, Sr. Nurse Executive, Clinical Applications
Let's Connect
Contact us and we'll have a Business Development Representative contact you within 24 business hours