From EAM's User Advisory Board: Why you should care about Inforum
There are so many reasons Inforum could be the best investment you make this year: 55+ EAM product and industry classes, hands-on academies, speed sessions, customer and partner presentations; networking with peers and experts; exciting company and product announcements; the backdrop of a world-class city; early-bird pricing through May 26; even a world-famous multiple Grammy winner as our private entertainment!
But why take our word for it? Read on for thoughts from
Michael Snyder
, who oversees EAM at Maryland-National Capital Park & Planning Commission, and who chairs the EAM User Advisory Board (UAB).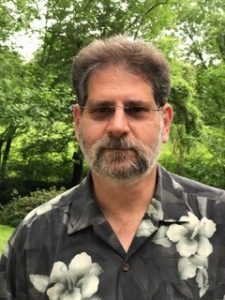 Register now for Inforum. Early-bird pricing expires Friday, 5/26.
What do you think are the trending maintenance topics this year?
Many of the customer case studies and channel partner presentations at Inforum 2017 will demonstrate the ability of organizations to customize and brand EAM through the introduction of themes, personalized logos and graphics, and, best of all, the extensibility framework, custom tables, and tabs. Combine this functionality with task plans, checklists, and Flex business rules and you begin to see how EAM has evolved as a toolset to help the workforce be more efficient and productive in the maintenance of our assets. The academy sessions give you the opportunity for a hands-on introduction to these trending topics.
What are the most unexpected developments in asset management that are on this year's agenda?
I wouldn't call the new developments unexpected; I would call them a maturing of the EAM product to better support predictive maintenance by allowing organizations to record defects as non-conformities, non-asset related issues, and tasking in case management, and to collect start-up and shut-down functions as operational checklists in the mobile app. I'm also excited to see the work that Hook & Loop has added to make the look and feel of the Mobile Transit App more natural with the cards interface and the ability to swipe left and right as an alternative to using menus and icons. We've had SCADA systems for a while, but Infor has expanded these integrations to the Internet of Things (IoT) in anticipation of smart roads and driverless cars. Who would have predicted that Unmanned Aircraft Systems (UAS), or drones, can now be used through DEAMS to collect data about assets in locations that are inaccessible because they are too high, too remote, or can't be shut down for inspection? I can't wait to see what's coming next as Infor shows the roadmap for our EAM future.
Why should EAM users care about attending Inforum?
Inforum 2017 boasts more than 55 EAM sessions geared toward every type of attendee and every skill level with many sessions being presented by Infor partners and customers who live and breathe EAM. If that's not enough, networking with and learning from EAM experienced users will help you overcome that challenge you've been wrestling with for weeks, make friends, or extend your contacts list for future issues. Finally, having the opportunity to find all the vendors and channel partners in one place either in the Hub or at events will allow you to identify resources to help you operationally support your Infor EAM deployment.
How has the business networking and product information at Inforum helped contribute to your professional development and success?
I've been attending and participating in conferences for all of my adult life, frequently more than one per year. What I look for in a conference is education, networking, and problem solving. I consider a conference a success when I learn something new, meet someone who I can rely on in the future, and when I find my Golden Nugget. The Golden Nugget is that one idea, solution, snippet of code, or technique that makes the whole conference worthwhile. Frequently, that Golden Nugget pays for the conference, and can justify my returning the following year. At Inforum 2014, I became someone's Golden Nugget by joining the User Advisory Board. In 2015, I presented at Infor Next in Houston and tried my darndest to make Infor Next in San Diego a little bit better. In October, I was elected to chair the User Advisory Board with the goal of making Inforum 2017 a worthwhile conference for all EAM customers, and I believe I have.
Tell me about the UAB and its role in this year's Inforum.
When I was elected chair of the UAB, I established the administrative goals: Advocacy, Education, and Information. My education goal has been centered around webinars and Inforum. My primary education goal was to see to it that Inforum 2017 would be a conference that every Infor EAM customer would find valuable. I then mustered your entire UAB to participate in making Inforum work for everyone. We requested slots for 60 sessions, so at every one of the 18 break-out times there would be at least three options to attend an EAM education or academy session. Second, we requested at least two rooms dedicated to EAM sessions, so you could be assured of a consistent place to meet and network. Third, we looked to fully engage channel partners in the education sessions, because as businesses dedicated to implementing and supporting your EAM products they have an enviable breadth and depth of knowledge to be shared. Finally, we surveyed the Infor EAM customer base to vote on a slate of over 100 session topics so you could have input into the education sessions to be put on at Inforum 2017. So, with the dedication and hard work of the UAB, we give you "Infor EAM at Inforum 2017: Designed by You."
Any final thoughts for customers who are on the fence about attending?
We on the User Advisory Board heard you. We were just as saddened by the quantity and quality of EAM offerings at past Infor conferences as you were. So, we have tried extremely hard to make Inforum 2017 the very best conference for all things EAM. The UAB spent a lot of political capital to get Infor to recognize that its flagship product, Infor EAM, deserves to be highlighted despite the hundreds of other product offerings that Infor shows off at Inforum. Check out the
Infor EAM Sessions Schedule on Infor EAM Communities
. Browse through the
Sessions Catalog
. I'm sure you will find worthwhile content, so that you can share a Golden Nugget with the folks back home.
Register now for Inforum. Early-bird pricing expires Friday, May 26.
Product
CloudSuite Distribution Enterprise
CloudSuite Facilities Management
Infor EAM
Region
Let's Connect
Contact us and we'll have a Business Development Representative contact you within 24 business hours