From working with the pediatric population to diving into technology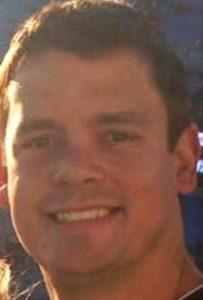 I have been a pediatric nurse in Charlotte, NC for five years. To better understand the pediatric population from all angles, I floated to multiple departments including general pediatrics, the pediatric ICU, the neonatal ICU, and also the ambulatory setting. During this time I became involved in an electronic medical record (EMR) implementation for both inpatient and outpatient settings. This is when I became interested in the ever growing world of healthcare technology.
I felt it was often difficult for clinical professionals to accept new technology, so I served as a liaison on my hospital floor to help bridge the gap between the new technology and patient care. It was this interest in technology that led me to Infor. I was thinking about furthering my education in clinical informatics but was contacted by an old friend who was working at Infor. She had also been a nurse and was working with Infor's Workforce Management Solution. I just hit my first year anniversary with Infor as a Human Capital Management Solution Consultant. Now, I have the pleasure of meeting with hospitals in an attempt to help them improve their business processes and help them better understand and manage their healthcare staff. It has been quite a change for me. Now, instead of being on the nursing floor, I am working from home when I'm not meeting with clients. But it all boils down to working toward the same common goal—better patient care.
My passion for taking care of patients hasn't ceased. I still pick up shifts and serve the pediatric population in the Charlotte area on an as-needed basis. This allows me to keep current with specific healthcare trends and makes it easier to truly understand healthcare concerns that are continuing to rise across the country. It baffles me to know that so many hospitals aren't using current technology and tools to help streamline their business processes to create more efficient operations, which in turn helps improve the patient experience and care continuum. Ultimately, that is why I am most thrilled to be part of the Infor team.
Brandon Samples, RN, BSN, Healthcare HCM Solution Consultant
Let's Connect
Contact us and we'll have a Business Development Representative contact you within 24 business hours