Get industry specific for a more effective move towards maintenance maturity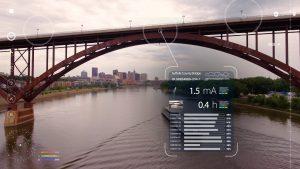 Every asset manager shares the intent of moving his or her organization closer to productive maintenance--the ultimate goal of the maintenance maturity model. But it's harder to get agreement on the best way to get there. And it's complicated by the fact that this digital journey will be different for every business and entity, based on their current state of affairs as well as their size, industry, regulatory requirements, and other factors.
The maintenance maturity model
The initial stage of the maintenance maturity model is called "reactive." Organizations at this stage follow the run-to-failure approach, followed by repair or replacement. Preventive maintenance is not considered. As a result, more than 30% of maintenance resources are wasted.
See the maintenance maturity model--download the eBook.
As an organization improves their efficiency, they move through the increasingly more sophisticated stages of conscious, preventive, predictive, and finally productive maintenance. At this stage, there is less than 5% waste of resources because maintenance has taken every opportunity to increase efficiency:


Funding is committed to some rebuilding vs always replacing

Inventory is optimized so spare parts are available when failures occur

Routine inspections, lubrication, adjustments, and minor service are performed to improve equipment mean time between failures (MTBF)

Condition monitoring, including battery monitoring, vibration analysis, thermography, and sonics, allow for proactive replacement and problem solving prior to failures

Management supports maintenance as a strategic function and encourages operator involvement in routine tasks to allow maintenance staff time to analyze and act on repair data

Getting industry-specific
Reaching the ultimate level of productive maintenance also requires adjusting your approach to account for specific industry requirements. Asset management software built for your industry can help.
For example, a public transit asset manager is concerned with meeting government mandates such as State of Good Repair requirements. Nonconformity tracking allows field inspectors to monitor, prioritize, and correct problems such as loose joint bars or missing spikes in a section of track before they can impact safety, compliance, or operational efficiency.
Oil and gas companies, depending on their sector, will need to make the most efficient use of drilling time and lengthen the lifecycles of critical exploration and production equipment; have integrated GIS and mobile inspection capabilities for pipelines and other linear assets; and have the ability to quickly adjust to volatile crude prices with advanced reporting and analytics that help maintain a robust crack spread.
Maintenance managers in industrial manufacturing understand that downtime is a dirty word--one that can result in millions of dollars in lost production. These managers must have quick access and visibility to the right data--enabling them to prioritize maintenance activities where they will have the greatest impact, increase equipment life cycles, and reduce unplanned downtime.
Understanding your industry's unique challenges is a key step in moving towards more productive maintenance.
For more on the maintenance maturity model and industry-specific customer success stories,
download the eBook: "Optimize operations with industry-specific asset management."
Product
CloudSuite Distribution Enterprise
CloudSuite Facilities Management
Infor EAM
Region
Let's Connect
Contact us and we'll have a Business Development Representative contact you within 24 business hours