Get the latest curriculum updates for Infor CloudSuite Business and Industrial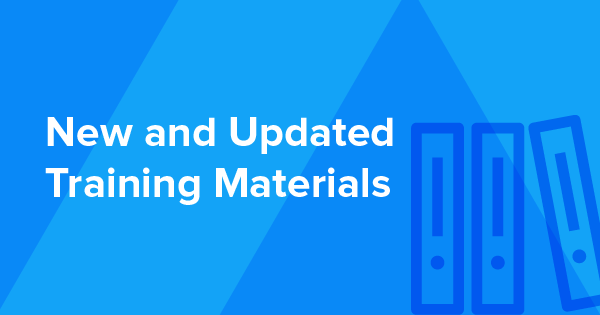 New materials for Infor CloudSuite Business and Industrial are constantly being updated and added to the Learning Library.
We've recently released these new materials:
And these materials are on the way:


v9.01 video courses for Using APS, Managing Inventory, and Using the Excel Financial Toolset

v9.01 01 workbook for Using the Application Event System workbook

The easiest way to always find the materials you are looking for is to go to the product page for your region (
US
,
Global
) and browse from there. And be sure to mark that page as a favorite in your web browser.
We have also created
a nice two-page curriculum overview document
that lists all materials as of December 2017.
Did you know that if you don't have a subscription, you might be able to save thousands on your training?
Learn more >
Filed Under
Education & Transformation Services
Let's Connect
Contact us and we'll have a Business Development Representative contact you within 24 business hours