Giving the Triple Aim in healthcare a booster shot: The Quadruple Aim

The IHI
Triple Aim
is a framework developed by the Institute for Healthcare Improvement that describes an approach to optimizing health system performance. The framework was developed to seek a simultaneous pursuit of improving the patient experience of care (including quality and satisfaction); improving the health of populations; and lastly, reducing the per capita cost of health care. The Triple Aim is important as it is widely accepted as a compass to optimize health system performance. However, the question remains regarding how organizations will obtain the Triple Aim.
Research
supports the suggestion that hospitals need to include an additional element to help them achieve the Triple Aim. It's what we call the Quadruple Aim. The successful attainment of the Triple Aim requires highly effective healthcare organizations to have a focus on the backbone of any effective healthcare system: an engaged and productive workforce. This is what is considered the fourth facet of the Triple Aim that creates the Quadruple Aim.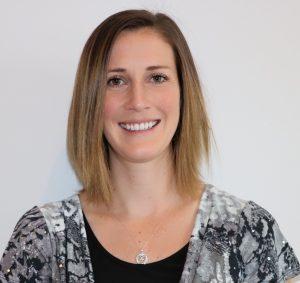 The Quadruple Aim incorporates the healthcare provider, including physicians and nurses, but also must include everyone who supports the care of the patient, into the equation. Unfortunately, healthcare providers are facing burnout in their roles, which is also associated with lower patient satisfaction, reduced health outcomes, and possible cost increases.
The ability of the hospital to obtain the Triple Aim depends on an ability to have an engaged workforce of nurses, physicians and anyone who provides support to the care of the patient. That's pretty much everyone in a hospital setting.
When staff are overworked, it leads to burnout. Considering a fourth aim looks at improving the experience of the provider. If you can impact and improve the experience of the providers of care, you impact the care patients are receiving. Improved provider experience leads to increased patient care. A happy and engaged workforce leads to a more engaged patient population with better health and better outcomes. Dissatisfied physicians and nurses are associated with lower patient satisfaction, which has a direct impact on employee and patient satisfaction surveys as well as financial reimbursement to the organization.
By focusing on the Quadruple Aim, organizations will have greater return by investing in the wellness of their care providers for four reasons.


Evidence shows that satisfied, happy, and engaged providers deliver a higher level of care to their patients. When patients have positive relationships with their providers, they are more likely to be compliant with medical regimens as they trust their providers have a vested interest in their well-being.

Patient-provider relationships are a big deal to the people we care for. In hospitals, provider satisfaction (especially among nurses) is correlated with patient satisfaction.

When healthcare providers are burned out, there is a greater risk of adverse outcomes. A disengaged provider is the catalyst to poor communication and frustration among other providers, which leads to an increase in the number of adverse patient outcomes. Studies have linked burnout to surgical errors, major medical errors and increased liability risk.

There is an enormous cost of turnover to the organization, which could easily be into the millions of dollars. Costs include the financial loss as well as a loss of productivity for the care providers.

Healthcare organizations have resources available to them to reach both the Triple and the Quadruple Aim. It's easily available and typically already being utilized daily—information technology.
Let's explore how IT can help healthcare organizations with the Quadruple Aim. A great question to ask is whether your organization has an interoperable system that allows your providers to access and exchange crucial patient information that impacts patient outcomes. Facilitating health information exchange among providers allows them to see a comprehensive, longitudinal picture of patients' clinical histories and treatments and can help make healthcare decisions in a timely manner. This results in better patient experiences and better population health—all at a lower cost.
Investing in a fully integrated system offers your organization a platform to allow for health information exchange and interoperability. It can also be used to align hospital policies and to promote the use of HIT with processes and workflows that provide value rather than volume, especially in the transition from volume to value-based reimbursement.
Putting fully integrated, clinical decision support systems in place that encourage best practices as well as collaborative decision making among providers can help standardize care provided. The care of patients will improve as quality and safety are enhanced. An integrated system allows for all providers to view care received regardless of where it was received in the hospital or post-acute system, or even the clinic setting. Lastly, costs will decrease as providers have real time data, which helps prevent unnecessary duplicate testing and automates many manual processes.
When healthcare providers are burned out, consistently overworked and disengaged, the well-being of the patient relationship and patient-centered approach are at risk. Hospital organizations seeking the Triple Aim should consider the essential piece of the Quadruple Aim that requires them to embrace the notion that a happy and engaged workforce provides enormous and essential benefits for both patients and healthcare providers.
The objective of the Quadruple Aim recognizes that focusing on an engaged workforce is part of a broader context around transforming our healthcare systems toward high value care. So, the first three aims provide a rationale for the existence of a health system, while the fourth aim becomes a foundational element for the realization of other goals.
When organizations fully leverage health IT systems, their providers can streamline, automate, and enhance their work. This allows them to spend more time doing what they were trained and called to do—provide and care for patients. When all these steps are in place, hospital organizations will achieve not only the Triple Aim, but the Quadruple Aim.
What is your organization doing to increase provider engagement? Please share your thoughts.
To learn more about the Quadruple Aim, please attend our webinar next week:
Aim for more—beyond the Triple Aim
.
-Danielle Miller,
PHD(c), MSN, RNC-OB Chief Nursing Officer, Clinical Applications-
Brianna Zink, RN, BSN, Account Manager
Let's Connect
Contact us and we'll have a Business Development Representative contact you within 24 business hours