Global economy looking up for manufacturers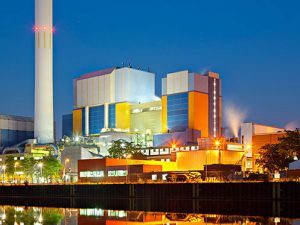 Christine Lagarde, International Monetary Fund (IMF) managing director, said in
a recent speech
that the global economy is showing multiple positive signs, although more work is needed to ensure continuing growth, including policies that will reinvigorate productivity and build inclusive growth.
"When the benefits of growth are shared more broadly, growth is stronger, more durable, and more resilient," she said.
Lagarde also summarized where progress has been most visible. The manufacturing sector has been a significant contributor to the improved outlook. "For advanced economies, the outlook has improved with stronger manufacturing activity," Lagarde said. "This upswing is broad based across countries—including in Europe—although some countries here still face high debt and weaknesses in some banks."
It's not only the advanced economies that are experiencing a growth spurt. "The prospects for emerging and developing economies also bode well for global growth. These countries have driven the global recovery in recent years, and they will continue to contribute more than three-quarters of global GDP growth in 2017," Lagarde said.
Chad Moutray, chief economist for the National Association of Manufacturers (NAM), discussed the global manufacturing economy, further expounding on positive indicators. For example:


11 of the top 15 markets for US-manufactured goods exports experienced growth in their manufacturing sectors in March.

The strongest manufacturing growth among America's top trading partners in March were Germany, the Netherlands, Taiwan, the United Arab Emirates, and Canada.

German activity was the fastest since April 2011.

Manufacturing activity in Canada expanded at levels not seen since October 2013.

Mexican industrial production declined for the fifth time in the past 6 months, down 1.7% year-over-year in February.

Markit Eurozone Manufacturing PMI expanded at its best growth rate since April 2011, boosted by improved activity across the board.

Germany saw notable strength, with manufacturing activity at a 71-month high.

Italy experienced manufacturing production climb to levels not seen in 6 years.

Robust growth was also seen for manufacturing in the Netherlands and Austria, each of which remained not far from recent multiyear highs.

In contrast to the growth markets, Brazil, Hong Kong, and South Korea continued to contract. Each has been mired in negative territory for much of the past two years.

Brazilian manufacturing, which had long been mired in decline, has begun to stabilize, with new orders and output expanding for the first time since January 2015.

In her speech on the global economy, Lagarde emphasized that these positive gains cannot lead to complacency, as there is still more that can be accomplished. She recommends: Supporting growth, with an emphasis on productivity, sharing the benefits more equitably, and cooperating across borders through a multilateral framework.
"In our hyperconnected world, national policies tend to have major spillovers across borders. We are all sitting figuratively in the same boat. Which is why we need to encourage countries to support strong international cooperation," Lagarde said.
Let's Connect
Contact us and we'll have a Business Development Representative contact you within 24 business hours