Global S&OP to Integrated Business Planning Summit | 28-29 September, Amsterdam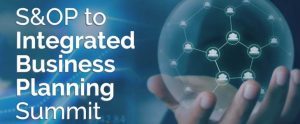 On the 28
th
and 29
th
September 2017 the
Global S&OP to Integrated Business Planning Summit
will take place at the Hilton Amsterdam Airport hotel, .
For years, Sales and Operations Planning (S&OP) has been the peerless way to synchronize supply and market demand, but this alone cannot grip the uncertainties of the current
unpredictable future on global front
. S&OP to Integrated Business Planning (IBP) is the new energized approach to amalgamate the entire business model to reach its futuristic destination. The evolution of S&OP to IBP has been adapted by many fast paced companies but those who have not are unable to gain growth in the complete global potential.
Also, the sales and operation planning department are now encountering changes that are more complex and derailing in nature often creating gaps in these processes.
The Global S&OP to Integrated Business Planning Summit
is about learning, networking, sharing and to grow professionally and personally.
The aim of this summit is to provide its participants a platform to address the key issues, innovate solutions through discussions and inspire each other. The summit will be a great combination of experts from all over Europe to share their views through interactive case study presentations, workshop and panel discussions. It would also equip attendees with the appropriate strategies to perform proactively in order to stay on top of their business.
Infor will have five full access passes to this event with full networking access to the entire delegation for duration of the summit, guaranteed 1-2-1 business meetings and participation in two plenary panel sessions.
Let's Connect
Contact us and we'll have a Business Development Representative contact you within 24 business hours