Go beyond "point A to point B" to deliver a superior guest experience
In a
previous post
, we looked at how Guest Relationship Management is fundamentally different than conventional CRM. Now we'll review how mapping out the guest's journey is an essential step in managing the guest relationship — and the components needed to make the journey map a rich and relevant resource.
The hospitality industry already knows a lot about journeys — whether a property is the guest's destination or a stop along the way. Making the journey as smooth as possible is a hotel's stock in trade. But from a customer experience perspective, the guest journey represents a new challenge for the industry. In today's competitive hospitality industry, the guest journey is about more than simply moving from Point A to Point B — it's more fluid and unpredictable. It involves the guest's and the hotel's technology. It crosses channels. And guests bring a new set of expectations for how they prefer to engage with a brand, both online and on site.
Mapping out the guest journey can help a hotel isolate what matters most at every point of engagement, for the guest and the hotel itself. It can be a dynamic resource for gaining the insights that help hotels minimize surprises and remove friction from the guest experience — helping hotels engage, nurture, and convert potential guests into actual bookings.
With that in mind, what are some of the key elements and best practices that ensure that a guest journey map is more than a generic flow chart on a whiteboard that only tells part of the story about the guest experience? What do hotels need to include to have the confidence that they're engaging guests with the most compelling and relevant offers at every step? How can hotels provide the utmost relevance at the moment of every interaction? Here are a few suggestions.
Recognize how multiple channels create a single source of truth
The guest journey is the definition of an omni-channel experience. Guests can book through the brand's website, their mobile app, the central reservation system, or even a travel agent. They can start the journey by responding to a post, an ad on social media, an email or even direct mail. They may be interacting with your brand from their laptop, iPad, or mobile device.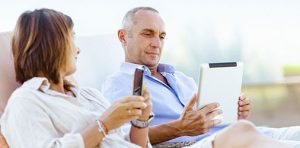 With so many different touchpoints and so many potential paths that a guest journey could follow, it is difficult to maintain a consistent guest experience throughout the process. An offer available in one channel should be available in all channels, when and wherever a guest decides to interact with you . A guest's actions, history, and preferences established in one channel should be visible across all other channels. Hotels need a single source of the truth on guest engagement to ensure that they provide guests with the seamless, real-time interaction they expect throughout their journey.
Capitalize on intelligent segmentation
Segmentation is a classic marketing tactic, but hotels interested in creating a meaningful map of the customer journey need to think beyond traditional demographics and basic profile attributes. To avoid the generic offers that can alienate potential guests, they need a more precise approach that considers information such as transactional behavior, preferred channels, campaign history, model scores, and date-relative filters.
Intuitive personas
These fictional portraits of hypothetical guests can highlight emotional and psychological motivations that might not emerge in segmentation analysis. They provide additional context and depth when mapping out the guest journey and help to isolate the right messaging, tone, and offer that can be the trigger for a booking decision.
Used in conjunction, a detailed segmentation strategy and well-defined buyer personas can help the hotelier create a memorable guest journey that captures the analytical and intuitive perspectives that are a more accurate reflection of guest motivations, tendencies, and preferences.
Use advanced analytics, intelligence, and data science
With the wealth of potential data available and all the possibilities and permutations a guest journey could involve, hotels need the intelligence to make sense of a complex and volatile picture and generate relevant suggestions for next steps in real time, as the guest journey plays out. It's not enough to push out attractive offers to the guest segments with the greatest likelihood of response. True engagement requires a level of personalization that relies on an in-depth analysis and understanding of a wide range of continually evolving data.
Keep in mind the destination
In the effort to create a guest journey map that accurately pinpoints the best opportunities for customer engagement, it can be easy for a hotel to lose sight of its own destination in the process: more revenue and higher profit. Understanding your guest at each point in their journey will help hotels not only deliver offers that are more likely to be acted upon, they will also be in line with the hotel's revenue strategy. In other words, the guest journey must be worthwhile for the hotel as well, which means each offer and interaction should balance a compelling guest experience and the hotel's own top line growth.
Visit
infor.com/cx
to learn more.
Let's Connect
Contact us and we'll have a Business Development Representative contact you within 24 business hours