Going lean — Reading Health puts surgical supplies on wheels
Reading Health System wins 2017 Infor Progress Makers Award for Operational Excellence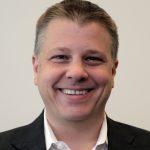 By Steve Fanning, Infor VP of Healthcare Strategy
Less is more in Reading Health System's new lean approach to supplying operating rooms.
By stripping every supply cabinet from its 24 operating rooms, and replacing them with a centralized "sterile store" and supply carts controlled by a mobile supply chain management system, the Pennsylvania nonprofit healthcare center ensured the right supplies are always available at the right time in the right quantity. The result: a pipeline of fresh supplies with minimal waste, ensuring patients consistently receive the best care.
This change began in October 2016, when
Reading Health System
opened a new, 476,000-square-foot, surgical inpatient tower. Designed with lean concepts, the Reading HealthPlex for Advanced Surgical & Patient Care includes virtually no fixed storage or cabinetry its operating rooms. As a result, the organization needed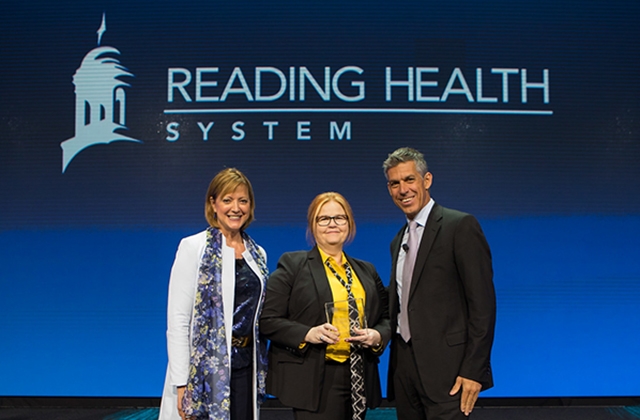 a modern supply management solution to help efficiently stock and replenish supply carts with products housed in a "sterile stores" central location that typically holds over $1 million in operating room inventory.
The hospital chose
Infor Mobile Supply Chain Management
(SCM) to bring transparency and accountability to the organization's supply chain operations. Infor SCM also helps with managing the "clean returns" process for unused surgical supplies following procedures, and supporting the "preference card" management process by providing recommendations for adjustments based on usage data.
With SCM, Reading Health has improved visibility into 90 supply carts by 100%, automating a previously manual replenishment process. The hospital also has decreased case picking time by 66%, and has given physicians the confidence that the right supplies are always at their fingertips.
Such operational innovation deserves to be celebrated—and imitated.
At Inforum 2017, we did that by honoring Reading Health with the
2017 Infor Progress Makers Award
for Operational Excellence. The award presented during Infor's biggest user conference of the year highlights organizations that drive innovation and showcase exceptional results in business performance after implementing Infor applications and services.
Reading Health is truly a Progress Maker in taking the right steps to create connected systems for materials, data, and people. Their approach keeps costs affordable, promotes overall health, and helps to humanize interactions.
As Infor President Stephan Scholl said: "We admire Reading Health's commitment to driving efficiency, but especially their focus on continually innovating to better serve their patients and improve outcomes. It is exciting be part of such transformative growth and progress in the way they operate."
Let's Connect
Contact us and we'll have a Business Development Representative contact you within 24 business hours