Goodbye arbitrary cost cutting. Let's talk care affordability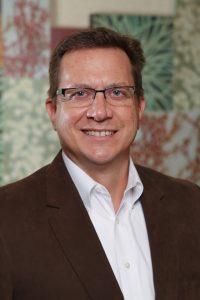 A colleague recently relayed something a healthcare client told him at a Becker's Healthcare event a couple of weeks ago. A leader from a care provider mentioned that every time he spends money in his organization, he looks at it like he is spending his patient's money.


That's noble. And he's right. Consumers/patients are being asked to bear the brunt of soaring healthcare costs. In 2016, out-of-pocket spending grew 3.9 percent to $352 billion, according to national statistics.


As a result, patients are becoming more involved in their healthcare spending, ushering in an unprecedented sense of consumerism and the need for all provider organizations to understand true cost of the care they deliver. The now pervasive use of EHR systems by providers has created additional opportunities to link key clinical and operational data with financial spending to yield relevant, patient-level cost data at an accuracy previously unavailable.


Infor TrueCost has built cost accounting within the Infor CloudSuite Healthcare ERP system. This innovative solution will provide the cost data needed to shift the discussion of healthcare costs from cost cutting to care affordability.


We are on a precipice of a move to pervasive ERP deployment across all industries, including healthcare. TrueCost was developed from the ground up with input from our customers to be an integral component of the new cloud-based, postmodern ERP. Care affordability will be a long-term ongoing conversation, but providers need solutions like TrueCost to succeed as reimbursement models rapidly shift toward a value-based care.


TrueCost can help providers understand the cost impacts of care variations among facilities, organizations and even individual caregivers, as well as quantify the cost of unused capacity.


We recently held a webinar, Infor TrueCost: Patient-level costing for relevant decision-making, where we went into the specifics of how TrueCost works at organizations like yours. Please check it out and if you have questions, do not hesitate to contact me or your Infor representative.



Zan Miller, Senior Product Director


Let's Connect
Contact us and we'll have a Business Development Representative contact you within 24 business hours