Greenville Health System achieves ROI in 11 months with Infor Supply Chain Execution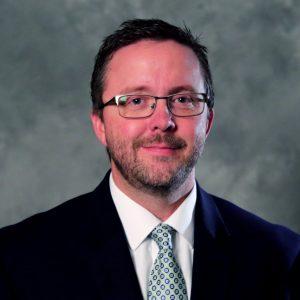 I used to work with Chad Richard, Executive Director of Supply Chain for Greenville Health System (GHS), and sat down with him at Inforum this past summer to discuss GHS's journey toward optimizing supply chain operations. After relying on outside supply chain management, the end goal was to establish their own supply chain distribution center to maximize efficiencies and save costs. Another business challenge was to integrate pharmacy distribution into the supply chain to save money and alleviate back orders that occur with high-demand pharmaceuticals.
To work toward this goal, GHS partnered with Infor to overlay its existing warehouse management system with Infor Supply Chain Execution to reduce the number of supply chain deliveries. In addition, GHS experienced a range of efficiencies across its eight acute care hospitals. Here are some of the major benefits they experienced by partnering with Infor:


$5-$7 million saved annually by establishing their own supply chain distribution center.

Linen services and pharmacy supplies integrated into GHS supply chain to help bring the entire system together.

Supplies now purchased directly, resulting in negotiating discounts and tracing fees directly with vendors to enable a rapid 11-month ROI.

Decreased supplies ordered from external distributors from four truckloads per week to one truckload a month, and reduced external supply costs from $40 million to $6 million.

Increased physician engagement by providing transparency and analysis into how supplies are managed, helping reduce supply hoarding and keeping staff focused on patient care rather than supply management.

A lot of Greenville's quick success came from involving executives and physicians in conversations about the importance of supply management. Fortunately, GHS's CEO has a supply chain background and understands the complexity of the supply chain lifecycle. This helped create awareness of supply costs among all levels of the organization to motivate others to look for more efficiencies and savings. In healthcare, to create efficiencies, it's common to either cut labor expenses or other costs, such as supply chain. With new supply chain efficiencies, GHS maintained the existing labor force to maintain high levels of patient carecare.
I want to thank Chad for taking the time to speak with us about GHS's business challenges and successes. For more details on GHS's journey toward optimizing their supply chain, view the
customer case study
.
Does your organization have similar goals? We would like to learn how to partner with you to optimize your supply chain. Visit our
website
to learn more.
- Cory Turner, Supply Chain Strategy Director for Healthcare
Let's Connect
Contact us and we'll have a Business Development Representative contact you within 24 business hours