Grocery e-commerce is far more than a retail opportunity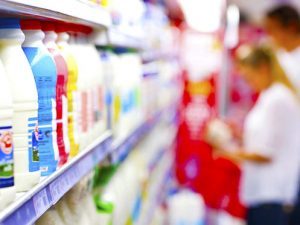 Although grocery shoppers have been relatively slow to embrace online sales channels, new technology and enhanced delivery options are accelerating this shift.
So much so that the
Food Marketing Institute and Nielsen
estimate that about one-fifth of grocery spending is expected to come from online shopping by 2025.
That's almost $100 billion a year—more than double what it is today.
For retailers and manufacturers alike, these numbers demand the consideration of direct-to-consumer options that can help to capture a share of this growth.
Considerations for success
A Nielsen study outlines six key factors
for an effective online grocery model:


Trust was cited by 87% of people surveyed as the standout factor.

Value is especially relevant in a space where prices can be easily compared.

Experience associated with ordering is valued by both occasional and regular shoppers.

Assortment is a crucial differentiator in an environment where shelf space is virtually unlimited.

Convenience of ordering, delivery options, and customer service also plays a central role.

Personalization of information and products is important for long-term success.

Agility to respond to demand
While e-commerce is often viewed as purely a channel for sales,
an article by Food Dive
points out that its ultimate potential lies in better customer understanding. Many F&B manufacturers are experimenting with direct-to-consumer models that can foster closer connections.
Rather than being designed to "cut out" retailers, these relationships play a valuable role in collecting information that can be used to fine-tune product development. This, in turn, leads to an increase in overall demand for products and incremental sales for retailers.
Likewise, when retailers analyze data from their online activity, loyalty programs and interactions with mobile apps, they also gain knowledge that can be used to enhance the purchasing experience in store, which ultimately benefits food manufacturers through increased orders.
By treating digitized e-commerce as a fluid customer-centric strategy, rather than merely a sales initiative, all food companies benefit from an environment where customers get the products and experiences they want, delivered through any channel they choose.
Read more about integrated solutions that can help you create a more flexible food business.
Let's Connect
Contact us and we'll have a Business Development Representative contact you within 24 business hours