Happy Manufacturing (Technology) Day 2016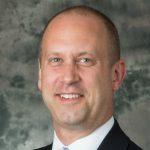 Happy Manufacturing Day! We end our week-long tribute to modern manufacturing with a guest blog post from Brian Raymond, director of innovation policy at the National Association of Manufacturers, where he shares his thoughts on the importance of technology to the manufacturing industry. Welcome, Brian!
It's
Manufacturing Day 2016
, and companies all across the nation have their doors wide open for guests to witness first-hand how manufacturing is driving our economy and creating opportunities for all. My organization, the
National Association of Manufacturers (NAM),
is proud to be a co-producer of MFG DAY, and we look forward to introducing the next generation to today's modern manufacturer.
Many of these visitors taking their first steps onto a shop floor will notice something that is part of their everyday life—technology. They already see it in their homes, their cars, and their doctor's office. They reap the benefits of it in the grocery store and at the gas station. They likely understand they have manufacturers to thank for all these innovations as we are the creators, servicers, and distributors of these products. What they may not realize is how sophisticated today's manufacturing enterprise must be to continuously deliver these goods and services.
While this may be news to some, manufacturers have been embracing technology for decades and infusing it in every aspect of their products and processes. They know the innovative edge provided by integrating state-of-the-art hardware and software is what it takes for them to solve tough challenges and remain competitive.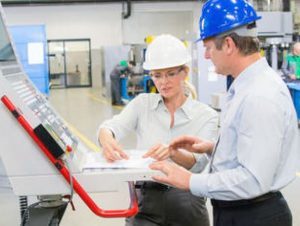 Take the consumer goods manufacturer that wanted to grow its business and expand internationally by selling directly to retail chains. It integrated separate procurement, manufacturing, and distribution IT systems all into one and migrated it to the cloud. This now helps it meet strict delivery dates and comply more easily with federal regulations all while saving the company hundreds of thousands of dollars.
There is the automobile manufacturer that now manages its materials and connects its sales forecasts to the manufacturing and supply chain process. With these solutions, it can now change the specifications of a vehicle at the very last moment before it is introduced to the production line.
New technology tools are also being implemented across industries such as agribusiness. Innovative software allows one company to track the weight and shelf life of each case of quality beef so it can better meet customer specifications for freshness and quality.
This leveraging of new technology has created disruption across the shop floors and traditional business models in positive ways. As illustrated above it has resulted in cost savings, more efficient operations, and higher-quality products. Manufacturers are clearly ahead of the curve in embracing technology, and our nation is better for it.
As this technology proliferates across all industries, there is no doubt policymakers in Washington will also attempt to get more involved in these efforts. It is critical that manufacturers engage with their elected officials and ask them to help facilitate the growth of our industry. We need laws and regulations that reflect today's modern technology and data-driven manufacturers. If not, we run the risk of reducing the amount of open doors during future Manufacturing Days.
Let's Connect
Contact us and we'll have a Business Development Representative contact you within 24 business hours