Has your Infor end user community had its own health check?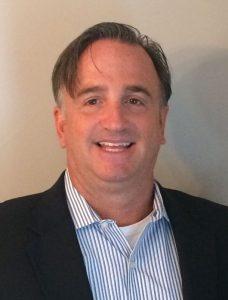 You've made the investment. You've implemented. And now your IT system is live and ready to work for you. But are the users of the system performing and extracting the value from that investment?
In my work I notice that many organizations don't have a formal and cohesive pre- and post- go-live training and education plan. That means not only missing out on the full value of a large investment, but running the risk of user errors, bad data, and far too many support calls.
According to Gartner Group, untrained users require three to six times more support than trained users. I asked our own Infor Xtreme support staff, and they report that at least 40 percent of their support calls are due to lack of knowledge, not technology issues. And I have talked to clients. They report that number is as high as 70 percent.
The fact is that successful end-user training is important over the lifecycle of the system, from go-live, to stabilization (generally three to six months after implementation) and over the long-term as new people begin using the IT systems and current users expand responsibilities and need to get more out of the systems.
At Infor, we like to say that if you master your products, you maximize your potential. I think this is especially important for healthcare organizations, which are continuously challenged to do more in the face of staffing and payer challenges. That's why we provide the Infor End User Health Check. Using a proven, five-week roadmap to rapidly assess user performance and competency, we help organizations with the following challenges:


A high number of knowledge-based support calls

A high number of user errors

User-created system work arounds

Not making the most of advanced functionality

Inconsistent education and training

Lack of updated documentation

Questions around how to improve business results through system optimization

Whether we are training you on a new system, or running your existing system, the foundation of our education offerings focuses on improving business results through high user adoption and performance. And that means empowering team members to enhance their own competencies while also feeling capable of training others. In short, we're in it for the long haul.
For more information, please listen to our webinar
:
Improve your post go-live end-user performance
.
Do you see knowledge gaps that are compromising your IT productivity and efficiency? I'd like to hear from you.
Dan Lassiter, Practice Director, Americas, Infor Education, is our guest blogger, and has worked with Infor for the past 2 years, focusing on change management, user adoption and user performance.
Let's Connect
Contact us and we'll have a Business Development Representative contact you within 24 business hours