Heading to Dubai: Leveraging technology to increase care coordination in healthcare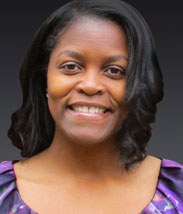 I am heading to Dubai next week for the
World Congress on Nursing and Health Care
, where I'm excited to give one of the keynote speeches on "Leveraging technology to increase care coordination in healthcare." This blog post outlines what I plan to discuss on April 16 at 10:40 a.m.
Health information technology (HIT) offers hospitals and healthcare systems the
tools
that integrate data from a clinical, financial, and operational perspective to yield analytical insight into their organizations. Leveraging technology to manage labor costs, you can collect data from electronic medical records to drive clinical staffing and assignments for delivering superior patient, clinical and financial outcomes. And it all starts with leveraging ways to increase patient care coordination.
Increasing advances and development of technology in health care increase the availability of data to drive operations and the potential to support evidence-based management decisions.
[1]
As challenges continue, there is an enormous opportunity to leverage technology to provide better patient care and improve clinical outcomes using real-time, actionable data.
Technology
allows for evidenced-based staffing with clear visibility and tools into the individual and unique needs of patients where front line leaders can make more efficient and effective staffing decisions that are data-driven. When real time data is in the hands of the decision makers, there is an increase in care coordination, and patients are cared for in a more effective and efficient manner.
Optimal staffing should be based on the needs of the patients. Those needs extend beyond what can be captured in a typical patient classification system. Unfortunately, a patient classification system may not be accurate enough to be used for resource allocation or for decision making.
[2]
Standard patient classification systems fail to adequately capture the workload of the nurse or accurately predict the nurse staffing requirements needed to provide great patient care.
When deciding on technology for clinical decision support, it is important to choose tools that are valid and reliable. Utilizing an evidenced-based methodology to determine patient needs and staffing requirements, healthcare organizations can provide their front-line clinicians with support to staff and manage communication care requirements for each patient. Managers will have the data they need to build budgets, and leaders will have the data they need to help maintain equitable workloads. Finance can easily align patient workload requirements to the organization's fiscal standards, while IT can interface with applications to meet system requirements that meet patient needs.
Technology can be used to drive decision making in delivering the right care to patients. Interoperable technology and software systems help to communicate and exchange patient data. Healthcare providers can use the data that has been exchanged to drive faster coordination of care and clinical decisions that impact patient care and patient outcomes.
Data moved from one location to another in real time can be used in a meaningful way to drive better patient care. Having data flow freely among systems and departments without sacrificing the clarity and integrity of information is critical. As healthcare providers, you need fast and reliable access to all sources of clinical, financial, and operational data. This data often resides in disparate enterprise applications across multiple locations, including local electronic medical records (EMR) systems in physicians' offices. Implementing a robust interface solution ensures the facilitation and movement of data to make more well informed patient-care decisions.
Technology innovations can provide clinical decision support to nurse leaders, which can be used to improve patient outcomes, increase patient and employee satisfaction, and provide care in a more cost-effective manner. When organizations fully leverage health IT systems, their providers can streamline, automate, and enhance workflow. This allows for healthcare providers to spend more time focusing on their primary mission—providing excellent care to their patients.
-Danielle Miller,
PHD(c), MSN, RNC-OB Chief Nursing Officer, Clinical Applications
[1]
Hyun, S., Bakken, S., Douglas, K., & Stone, P. W. (2008). 'Evidence-Based Staffing: Potential Roles for
Informatics.' Nursing Economic$, 26(3), pp. 151–173.
[2]
Fasoli, D., Fincke, M., & Haddock, K. (2011). 'Going beyond patient classification systems to create an
evidence-based staffing methodology.' Journal of Nursing Administration, 41(10), pp. 434-439.
Let's Connect
Contact us and we'll have a Business Development Representative contact you within 24 business hours