Healthcare financials goes GPS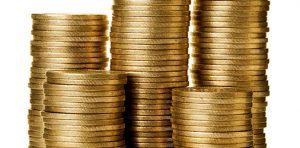 Chuck Whinney, Financial Strategy Director, Infor Healthcare
We all know that today's healthcare organizations cannot continue their mission to best serve patients and people without paying attention to operating costs. Every person along the care continuum in a healthcare organization needs to participate in one way or another. That said, most decision-making caregiving professionals are not financial experts, nor should they be. While they often have their own financial and performance goals, they want intuitive and timely financial insights that they can easily understand.
As an analogy for this, I often ask clients, "What if we had a GPS for healthcare performance?" A GPS is simply a guidance system that knows where you are and where you want to go, and can let you know when it's time to do something. The best GPS's are also integrated with services that can anticipate what you may need to know about your route such as traffic and road closures. Hungry? The system can quickly recalculate your route for you.
GPS's are becoming commonplace for everyone from your 16-year-old nephew to your 70-year-old mother because they are simple and straightforward. We all experience information overload, and that is no truer than within healthcare. Finance departments do their best to provide information via management reports and dashboard BI solutions, but they're inevitably filled with excess information that clouds where problems actually are.
To more efficiently improve performance, information should be not only tailored to a given user's role in the organization, but should be specifically tailored to thresholds that they care about. Our car analogy has a very simple example—we don't just have a fuel gauge in cars, but we also have a "low fuel indicator" as well. That said, this indicator doesn't work the same way in all cars—it's tailored to the particular vehicle. If your car gets very good gas mileage, maybe the dreaded gas light doesn't go on until you have 2 gallons of gas left. If your car gets poor mileage, maybe it goes on at 5 gallons. In either case, if it went on any earlier, you'd likely ignore it. It only occurs when there is an exception to which you can then manage.
In healthcare terms, the chair of the cardiology department is interested in procedure-level budget cost variances. That said, if you displayed a massive report with ALL of their procedures in their entire department, they'd be overwhelmed. As such, if we only display those procedures that are doing particularly poorly, then team members can work to address them.
Like a GPS, accurate guidance is only as good as the real-time information available. That's true for healthcare, too. Right now, many organizations retrieve and aggregate information retroactively. Five days after month-end is potentially 36 days too late to find out that a major issue occurred. That's like your GPS announcing, "You were supposed to turn five minutes ago. Better luck next time." Automated system integrations help close this gap.
This also means that tailoring to mobile devices becomes that much more important. Just as a GPS simply says "Make a left turn" at the appropriate time, we should be providing our exception information accordingly. "Mini-reports" (i.e. Android or iOS notifications) should specifically notify the user of values that have gone over/under the exception. Just as you still have your fuel gauge next to your low fuel indicator light, users should then be enabled to drill down to see how bad the exception is, and to get the information needed to "reroute."
So how do you implement your financial GPS within your organization? First, consider who will be using the GPS, and how their vehicles differ from one another. Know that simply offering a slew of reports isn't going to make people use them—choose reporting software that enables simple and timely reports that only light up when there's an exception, just as your "low fuel indicator" does. Expect delays and detours as your users request tweaks and additional warning lights. When they reach their destination, it'll definitely be worth it.
To hear more, please listen to my recorded
webinar
: Managing to Exceptions. Please feel free to share how your organization is sharing financial information and delivering in-context information to the people who need to see it.
Let's Connect
Contact us and we'll have a Business Development Representative contact you within 24 business hours