Healthcare HR strategy—begin with the end in mind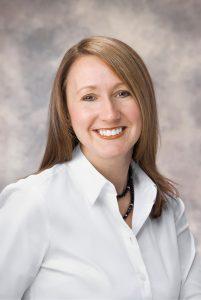 Having led several HR departments before joining Infor, I have a unique perspective. I have sat at both sides of the table, and I feel your pain. But I can say without hesitation that technology has the power to transform your healthcare HR department into a highly respected strategic business partner within your organization. I often find myself saying, "I wish I knew then what I know now."
You can't really get to technology solutions until you take a step back and think about the big picture. Begin with the end in mind. In other words, project where you want to be as an organization in 5 months—and in 5 years. Aligning internal leadership alongside your goals is probably going to be more difficult than the actual work to get there. But here are some considerations as you begin your journey.


What are your organizational goals and your human capital vision for the future? Don't worry about how you are going to get there at this point, just think about what you want your goals to be.

Get buy-in from your leadership team and your staff. This is the most important and difficult step in the process. Leadership has to be aligned.

Map out each functional area of HR to determine the following:




What is working and what is not working. (Not just for you but the bigger picture)

What is the priority of that function and is the process efficient?





Define the outcome you want for everything that is a priority.

An example would be if you are expecting 50% of your leadership team to retire in the next 3-5 years. Having a succession plan in place for these positions would be a mission-critical priority. If you have no process in place then you are likely to experience lack of continuity in leadership and possible disruptions in patient care. The end would be that you have identified candidates who will be ready to fill critical positions. Improved employee engagement with specific career plans in place will be the result. Most importantly, you can eliminate any disruption to your organization's patient care and satisfaction. You can take all of this information that you learn in your discovery process and what you want your end result to be to use as justification when asking for technology resources to support your end goal. So, you will use "the end" to provide rationale for the cost of technology, especially the technology that supports your goals.
Heat map session
Something that may help you develop your five-year plan is a heat map session. It's a consultative approach that Infor takes to help you determine what is important to reach your vision. Together we will build a roadmap for the future and we will begin with your "end" in mind to help you become the strategy-driven department that your healthcare organization needs.
For more information about scheduling a heat map session, contact me at
Erica.Doherty@infor.com
.
-Erica Doherty, Healthcare Human Capital Management Strategist
Let's Connect
Contact us and we'll have a Business Development Representative contact you within 24 business hours