Helen Masters brings bold thinking to the Asia Pacific and IMEA super region that's vast, diverse, and evolving
Helen Masters, executive vice president and general manager of Infor's Asia-Pacific, Middle East, Africa, and India regions, calls on her wide range of experience to manage Infor's newest super region, which supports industries from paper and packaging to warehouse management.
Helen is from New South Wales, Australia, where she studied economics and computer science. She has lived in Sydney, Japan, and Singapore working for various technology companies, including SAP and Cisco.
Although she started her career as a programmer, sales was a role more aligned with her talents, and Helen quickly rose through the sales ranks. She particularly enjoyed the wide range of customers across the region.
"One day I would be negotiating with a family-owned company that had been passed down generation to generation, and the next day it would be the CEO of a multi-million-dollar plant," Helen says.
"The diversity of cultures is amazing, something I truly appreciate and respect. Although the customs and languages may be vastly different, the companies all have the same challenges and opportunities in common. They need advanced software and adoption of technology in order to thrive," she says.
Helen has been with Infor since 2013, where our go-to-market model has evolved into a geo-centric theater-approach. She manages the entire operation of the region, as if it were an autonomous business unit. Helen has seen the APAC region, now called Asia Pacific Japan (APJ), experience exponential growth, adding partners, increasing deal sizes, and becoming a highly respected authority on technology. "I sit on several boards and interact with CEOs at many levels. And always, they know if they have questions about technology in their environment or any question—no matter what—they can reach out to me," she says.
She also takes pride in her prompt response to any inquiry from customers. "I think it is important customers know you are listening and responding even if I have to say I'm working on getting the answers."
Helen's approach seems to be working. APJ was just announced as Infor's Region of the Year for all-around sales and services achievement in FY19. The goal is to double the business by FY22, and Helen believes this plan is within reach. Making sure she has the right leadership in place, then recruiting and retaining highly motivated and qualified talent is essential, she says.
"All of the pieces of the puzzle have to be right, well-aligned, and focused on giving customers what they want." She says customers appreciate having a single contact, a single region responsible for their account, products, deployment, and support.
Helen refers to her strategy as "the three Ps: people, processes, and predictability." She acknowledges, though, that business school graduates often refer to those three classic elements of strategy. "But I would add one more that is very important to our business in APJ: partners." In Southeast Asia and China, 50% of Infor business comes from partners. Having a strong relationship with our partner community is a necessity, Helen says.
When asked how she manages such a wide range of challenges, she admits it requires a balance of attributes. "I find I need to be assertive, and if you are clear in your expectations, people respect that." She also describes herself as "collaborative, decisive, real. Not afraid to make the tough decisions."
She's also not afraid to be bold. Outside of her office in Singapore hangs a giant brass gong, a classic ceremonial symbol that also has a purpose. Helen lets her team know she wants it "ringing for success." Every closed deal should merit a few bangs on the gong. The staff was reluctant at first, but no deal is too small for that gong!
"I made it clear every sale is important. Every sale counts the same. If there is a sale, the gong goes!"
Going forward, all offices across the Asia-Pacific, Japan, Middle East, Africa, and India will be ringing with enthusiasm.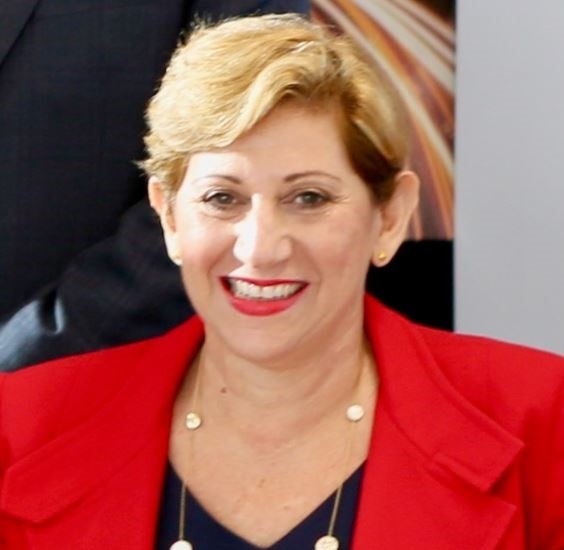 Let's Connect
Contact us and we'll have a Business Development Representative contact you within 24 business hours