Here comes another mandate for interoperability of data using APIs—are you ready?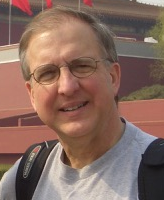 Chuck Badtke, guest blogger and senior account manager at
Infor
, takes a look at an API requirement coming to EHRs.
Beginning in 2018, all US-based 2015-edition certified EHRs will require API capabilities to respond to requests for certain patient data and return that type of data to the requesting system.
The goals of the CMS and ONC are to unblock patient data by pushing EHR vendors to create APIs, and address the multiple portal problem by allowing patients to use APIs to aggregate data from multiple systems into one system of their choice. Imagine a patient being able to pull their own patient information from multiple providers, a FitBit, and other sources so it's all in one location.

What if I'm not ready?
APIs have been around since the early 80s. We've been talking about interoperability since the day we created the second software application. If interoperability was easy, and if we had industry standards, everyone would jump to aggregate and access all data necessary to run their business. Although not a panacea, the interoperability world is improving, and some would say at light speed. So, it's time to move…
Interoperability is changing all around us
It's just not the same world anymore. Open API strategies are widely successful in the social media (Google, Amazon, Netflix, Twitter and Facebook) and e-commerce (Amazon, eBay) industries. The healthcare industry has recognized the successes that other sectors have achieved with APIs and the regulatory system is building incentives to improve adoption. In healthcare, HL7 3.x, RESTful APIs, and FHIR, are driving organizations to progress with integration. The refined tools are supporting faster and lower cost implementations to give us more reason than ever to move ahead with APIs. With Interoperability APIs, we can expect better connectivity, expansion of the healthcare ecosystem, and confidence we are on a road of progress.
It's not perfect
We still need better message standards, better approaches to workflow, and orchestration to drive these APIs. APIs will require significant development to create and expose useful web services. In a recent article, Mathew Holt (
The Health Care Blog
) stated "Data quality and standardization is very poor, and for most of the client-server EMR vendors, each data model is different. So on a population level, data exchange may require much more work correcting data before it's ready for analytics and treatment." But we are getting there. APIs won't solve all the issues of data integration, but we are convinced it will make a difference quickly, resulting in a rapid return on our investment.
We can no longer afford to wait
I have always said that whether you adopt the open API or not, you are paying for it. All indications are that there are significant financial savings associated with interoperability APIs. Not to mention the improved speed and ease of deployment. There are also implications of improved PHI security and protections with the new API standards.
The Road Ahead
Yes, it's another mandate. But it is a positive one that will have an impact on healthcare costs, patient care, and improve quality of care as we know it. We have to start somewhere, and interoperability APIs are ready to change healthcare data exchange. It's time to be ready, and we're prepared to help you every step of the way!
Let's Connect
Contact us and we'll have a Business Development Representative contact you within 24 business hours