High tech is coming to eat the auto industry's lunch. Or is it?
Yesterday,
we talked about how the convergence of automotive manufacturing and high tech is forming a new ecosystem
that operates very unlike the current, vertically-integrated automotive ecosystem of today. Now, we focus on the business differences between these two industries, and talk about what it will take for mutual success in the automotive space.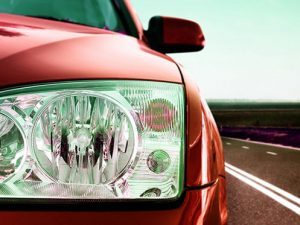 In a recent report
discussing the convergence of high-tech and automotive manufacturing
, McKinsey&Company analyzes both industries side by side in four key areas of competitiveness: financial flexibility, deployment of capital and people, operating models and culture, and customer perceptions.
What did McKinsey&Company find? Generally speaking, it confirmed that both auto manufacturers and high-tech companies bring a lot to the table. Each industry complements the other quite well, with one typically bringing forward strengths to shore up the other's weaknesses.
However, this report also serves as a warning of sorts, alerting automotive industry leaders to get their act together or risk relinquishing control of multiple parts of their value chain to their high-tech counterparts.


When it comes to financial flexibility, McKinsey&Company found that tech companies have higher financial agility than their automotive original equipment manufacturer (OEM) counterpart with higher valuations, and ample cash and investor comfort with exploratory investments. Automakers can address this imbalance and gain more financial flexibility by getting rid of some of their capital expenses and putting that money toward other pursuits. IT infrastructure-related expenses is one area automakers can begin making those cuts. By moving their IT infrastructure and ERP applications to the cloud, automakers can not only remove a capital expenditure from their balance sheet, but a cloud-based ERP deployment will deliver 2.1 times the ROI of an on-premise deployment, according to a recent Nucleus Research report.



Automotive and high-tech companies also employ complementary workforces. The McKinsey&Company report notes that automotive companies use large manufacturing operations and manufacturing engineering teams, and the tech companies have the software developers. Large tech companies also spend more on R&D than the automakers, with over 10% of their revenues going to R&D versus the 5% automakers set aside for this work. However, automotive companies aren't sitting around waiting for their high-tech counterparts to solve the significant challenges. The bimodal IT concept has been around in automotive for a long time, and automakers are adjusting their team structures and increasing their support for this approach as they look to innovate and build the cars customers want to drive and ride in.



An examination of automotive manufacturer and high-tech company operating models and cultures highlights the dramatic differences between how these two industries work. Automakers follow very specific processes, are risk averse, and focus on consistency and quality. High-tech companies are much more experimental and thrive on risk-taking and innovation. Despite these differences, both industries have the same concern in common: meeting the changing demands of the automotive customer. Automotive and high-tech companies will need to find a way to make their seemingly different cultures work well together to address this common goal successfully.



When it comes to customer perceptions, McKinsey&Company argue that automotive brands lack a "coolness factor" compared to their high-tech counterparts, if we use brand value as an indicator of brand "coolness," The World's Most Valuable Brands 2016 list from Forbes with 12 high-tech companies listed in its top 20, compared to 3 automakers. If coolness is what it takes to make it today, then perhaps the high-tech industry will be the one to take the lead. However, the automotive industry has over a decade of transformative manufacturing progress under its belt. Now is not the time to count out the auto industry's ability to connect car drivers and riders to the entire automotive experience—whether it's the development of technologically-focused or aesthetically-focused capabilities.

Let's Connect
Contact us and we'll have a Business Development Representative contact you within 24 business hours