How cloud creates a more agile pharma business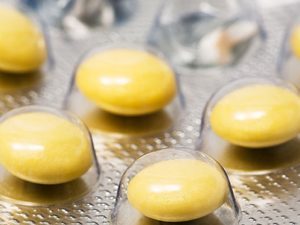 Attitudes toward cloud computing have undergone a fundamental transformation.
While initially viewed as an effective new way to save on capital investment and ongoing management, this on-demand model is increasingly adopted for its inherent flexibility.
This is particularly relevant for pharmaceutical companies that need to manage complex supply chains, unprecedented global competition and constantly changing regulations.
Streamlined product development
With the rapid commoditization of healthcare products, differentiation through advancements is vital for success.
The importance of innovation is supported by
a study by MarketsandMarkets
, which found that the trial market is expected to grow at a compound annual growth rate (CAGR) of 11.5% from 2016 to 2021.
Fundamental to this focus is the ability to handle the vast amounts of data involved in the R&D process.
By replacing silos created by legacy infrastructures, a cloud solution standardizes information flows and allows sharing of data such as lab, imagery, and statistical analysis data seamlessly with any number of partners, anywhere in the world.
With cloud technology, you have a truly flexible collaboration platform that speeds up the entire product development process.
Whatever, wherever, whenever
Another important feature of an agile pharma business is the ability to respond to market conditions and focus on new opportunities as they happen.
By allowing the rapid provision of computing resources within minutes, as opposed to months, a cloud model can help you allocate data and analytic capability wherever it's needed.
This can be quickly scaled up or down depending on specific needs, and every team member can access information on any device.
Without the extended hardware and software implementation cycles, all aspects of your value chain can progress faster and with greater adaptability.
Security and flexibility
With pharma companies holding sensitive data that includes intellectual property and confidential patient information, perceived compromises of security remains the biggest barrier to cloud adoption.
While this perception is understandable, remember that location is less important than data accessibility, and that leading cloud providers offer an environment that's far more secure than most traditional systems.
More importantly, software as a service (SaaS) should not be viewed as an all-or-nothing decision.
With the option to create a hybrid solution, companies have the choice to store core confidential data and applications on-site or on a private cloud, while also leveraging the power of the public cloud as needed.
So, what's the best way to get started?
An article by TechTarget
suggests 4 questions you should ask before embarking on your cloud journey:


Do you hope to enter new markets with new products, or achieve more from those already existing?

What specific business processes or process areas are you considering?

What is the scope of the operation relative to the process complexity?

How great is the need to restrict information relative to enabling collaboration?

By identifying your short- and long-term goals, you'll be well positioned to align your cloud capability with your overall business strategy.
Read more
about preparing your infrastructure for cloud agility.
Let's Connect
Contact us and we'll have a Business Development Representative contact you within 24 business hours