How Dunlop Tyres reaches new heights with Infor CRM
Dunlop Aircraft Tyres manufactures world-class aircraft tires and nothing else — and it has done so for more than 100 years. That singular focus is reassuring to its global customer base and to the millions of people who rely on the Dunlop's unceasing commitment to quality.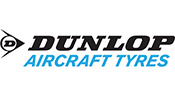 Today, the company holds the unique status of being the world's only specialist manufacturer and retreader of aircraft tires. However, during a recent webinar sponsored by Infor, Stuart Hawker — Dunlop's Head of Marketing and Business Intelligence — made it clear that the company is equally committed to providing quality customer service of the highest standard as well. And Infor CRM is the cornerstone of that commitment.


As Stuart noted, some might view "CRM" as the equivalent of a four-letter word rather than a 3 letter acronym revolving around relationships Infor's Senior Director of Customer Experience, Craig Wright, shared some telling statistics from Gartner that underscored that sentiment. Some 83% of companies now have a CRM system, but 80% feel stuck with sunk costs and "hostage" data. Also, 50% of those companies cite limited adoption by their salesforce, and 20% point to minimal automated processes and integrated systems as major challenges.


In other words, a surprising number of companies aren't getting the return they originally expected from their CRM investments. During the webinar, Stuart shared how Dunlop is avoiding these pitfalls through its investment in Infor CRM. He started by outlining some of the challenges the company faces. It has a globally dispersed sales team — complicating the effort to provide a consistent customer experience to clients. The company is also growing, which can make it harder to maintain a single approach across all customer engagements. And because of the global nature of its business, the company had dispersed data sources that made it difficult to create a single, accurate picture of the customer.


The company looked to Infor to help them deploy a CRM platform that would provide better control of their data and create a single version of the truth that would enforce a more consistent approach in sales and account management. For the Dunlop team, one of the decisive factors in Infor's favor was its ease of use. Stuart singled out the Infor CRM Xbar in particular for the way it allows sales personnel to perform key CRM tasks without leaving Outlook. Easier access simplifies the entry of clean, consistent customer data that is the foundation for richer and more relevant customer engagement. Other features such as intuitive, user-friendly screens and streamlined workflow also help improve utilization by sales teams that would otherwise continue to rely on paper-based or Excel-driven practices for recording and tracking customer interactions.


By making CRM easier and more intuitive for the frontline user, Infor helps dramatically improve utilization. As Stuart noted, users should see the CRM solution as B an asset that helps them be more effective and successful.


The results of a quick online poll of webinar participants highlighted how many companies are looking for similar improvements in the efficiency and effectiveness of their own sales operations. More than 55% indicated they wanted one version of the truth regarding a customer record. A similar percentage said they wanted a way to seamlessly connect marketing leads to sales opportunities. Dunlop's experience with Infor CRM is compelling evidence that it's possible for a global enterprise to create the consistent and extendable sales processes and develop a single, accurate, and up-to-date picture of customers and their evolving needs – despite the challenges of a globally dispersed workforce and client base.

Watch the webinar to hear more about Dunlop Aircraft Tyres and find out how Herman Miller has been using Infor CPQ to drive sales, reduce costs, and further strengthen their brand.


Product
Infor CRM
Customer Experience Suite
Region
Let's Connect
Contact us and we'll have a Business Development Representative contact you within 24 business hours