How marketers can segment their way to success
We all know the golden rule of buying of a property is location, location, location. These days, the golden rule of marketing surely must be segmentation, segmentation, segmentation. With our fragmented online lives, being relevant to the reader is more important than ever before. Some might say the new marketing golden rule is content, but irrelevant content is bad content. So you might say tailored content is now king or queen, but driving your content strategy must be sound segmentation approach supported by strong data.
"Begin with the end in mind", S.Covey
You must start with two things to get this right. First, do you really know your customer? Who is it (the key profile or persona), what is their journey, what is their interest, how can you help? Second, do you have the data to identity the different customer segments you want to reach? If you are completely honest, the answer is likely no, so it is a worthwhile exercise to document and fix these areas of knowledge and data. Be honest with yourself and don't feel bad, no company is perfect at this part. It is a constant exercise to monitor and refresh this area.
Also, in a changing world of personal data privacy law, for example CASL in Canada (enforceable from 1st July 2017) or GDPR (enforceable from 25th May 2018,
read my GDPR blog
for marketers) – it more important than ever when "building the data" that it is in line with privacy and consent from the start. But really it's not simply about being compliant, why send messages to people who don't want them? What better way to segment than to build preferences directly from your audience?
Using technology to segment
Infor CRM has great technology for segmentation referred to as "Groups". Every experienced Infor CRM user I have met, will normally (and somewhat shyly) admit they love their Groups. They live by their Groups, start their day by using their favourite Group. Most people use them to find the "important stuff". For example, as a sales person, you might add a group to show your hot opportunities in order of importance. The only problem with Groups is you can go a bit mad and have too many – "Group-bulge". I have even invented a name for these people "who love groups" – I call them Groupies, and I count myself in their number. I confess I am a Groupie.
Right, back to marketers. Well, Groups are dynamic "filters" based on your whole CRM dataset. The tool you use to build or edit Groups is called the Query Builder and it is your new best friend for segmentation. The administrator can even "re-label" fields so they make sense to business people, so what might be called "integerFrctng" in the back end, can show up in the Query Builder as "Sales Forecast Amount". So it makes building queries easy. Lovely! You speak my language, thank you Infor CRM.
Once you get to grips with Query Builder you can build a segment for anything (providing you have the data, see my notes earlier on "starting with the end in mind"). So whether you segment by industry, size, customer type, products purchased – you can do build a Group for it with Query Builder. Hooray!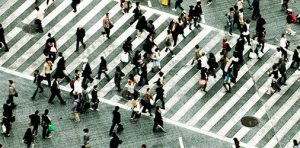 OK, OK, now you want to be a Group/Query Builder guru. I get it. Well, I have a very special rate on my "group consultancy service" - JUST KIDDING! Don't worry, I have found you a few great (and more detailed) blogs on all things Groups and Query Builder, written by Infor CRM Partners.
Alphalogix - a great introduction into Query Builder / groups
Success With CRM - 12 tips for better groups
Collier Pickard - Some great example groups to get you started
Thanks for reading. Tweet me
@DuncanCRM
if you want to confess to being a
#Groupie
. Don't worry you can tell me all about your lovely Groups, I'll understand!
Written by:
Duncan Wood
, Marketing Manager, Infor
Let's Connect
Contact us and we'll have a Business Development Representative contact you within 24 business hours