How technology can improve employee satisfaction and patient outcomes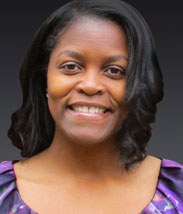 Last year during Nurses Week I shared my path to Infor. This year, I'd like to focus on how nursing has and continues to be a very rewarding career for me. It has allowed me opportunities to travel the globe and share my knowledge and expertise on leveraging technology to impact patient outcomes. I still believe that the advances in technology can be used to support best practices that result in better patient outcomes. Combining technology innovations and evidenced based practices provide hospital organizations real solutions that can be used to improve patient outcomes, increase patient and employee satisfaction, and provide care in a cost- effective manner—all of which are essential in the transition to value-based care.
Over the last year, I have had the opportunity to visit multiple cities in the US and Canada as well as Australia, Qatar and Dubai. What I found most interesting is that nurses globally have the same struggles. We are all looking for ways to improve employee and patient satisfaction, employee engagement and of course seeking aid in our pursuit of excellent patient outcomes. We also struggle with how to incorporate technology into our daily workflow that does not hinder or disrupt our nursing processes. The problem is not the lack of data, the problem for clinicians is getting easy access to the data that we can act upon. Traditionally, health data is being stored in different places and silos, in different formats inside the EMR. Technology can now capture and store data, and integrate with other systems to provide the right information at the right time to make decisions that impact operational, clinical and financial outcomes.
The two most important people in any healthcare organization are your employees and your patients. If you can impact and improve the experience of the providers of care, you can impact the care patients are receiving. Improved provider experiences boost patient care. A happy and engaged workforce leads to a more engaged patient population with better health, better outcomes, and better reimbursement.
If a healthcare organization wants to impact nursing satisfaction, we can look at the nursing processes and workflows and investigate ways to make them more streamlined and efficient. The key is to implement technology into our daily nursing practice in a manner that does not disrupt our clinical processes and workflows. Healthcare technology can play a significant role in that process. When technology is implemented properly, it can decrease the amount of time spent on manual tasks, which frees up clinician time and allows for more dedicated time for direct patient care and other more important responsibilities that will improve the overall performance of the healthcare organization.. The key is to find the right balance between nursing science and information science. I personally look forward to all our forward thinking, innovative nurses to explore the possibilities of technology and its impact on healthcare.
Danielle Miller, PHD(c), MSN, RNC-OB Chief Nursing Officer, Clinical Applications
Note: Danielle will be presenting "How technology can improve employee satisfaction and patient outcomes" at the "Becker's Hospital Review Health IT and Clinical Leadership" conference May 11 at 3:35 p.m.
Let's Connect
Contact us and we'll have a Business Development Representative contact you within 24 business hours