How to assess your HR software capabilities and readiness: Introduction to the HCM Heat Map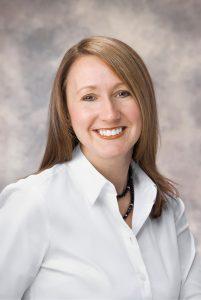 Infor HRx blog—a prescription for healthcare people-related challenges
As an HR practitioner, you want to be viewed as a strategic business partner in your organization; but do you have the software in place to get you there? Many organizations do not incorporate their HR software into an overall HR strategy. Last month I participated in a
webinar
where I discussed how Human Capital Management (HCM) software has the power to transform your HR department into a highly respected strategic business partner.
I looked at technology trends that are impacting our workforce. It is imperative to know about market forces that are impacting our people before we can put a technology strategy in place. Millennials are expected to comprise 50% or our workforce by 2020, and according to many studies, they expect technology to meet them in the flow of their work lives like it does in their personal lives. I recently met with a CHRO of a large healthcare organization who said he is projecting that by 2025 75% of his organization's workforce will be Millennials and the HR department must prepare for that by having the right technology in place to provide an extraordinary experience in recruitment, training and development. We have also welcomed Gen Z to our workforce and according to David Stillman in his book
Gen Z @ work
, 91% of Gen Zer's said technological sophistication of an employer would impact their decision to work there.
Artificial intelligence has entered the workforce and this can automate and augment our work in HR. At Infor, we recently introduced
Infor Coleman
to help our clients with the emerging technology of artificial intelligence. How many years have HR practitioners been talking about significantly reducing transactional work and shifting our HR resources to play a significant role in advancing the human potential in our organizations? During the webinar, I also outlined a seven-step assessment approach that Infor refers to as a Heat Map Workshop. Workshop participants should include the CHRO, HR, finance and clinical leadership. This assessment approach is technology and vendor agnostic, which may seem odd, but is necessary before you define your technology strategy. Here is a quick glimpse into the approach:


Organizational Goals: Start with a review of your organization's strategic plan, which includes mission, vision, values, goals and objectives.

HR Goals and Objectives: Define and have organizational alignment of your HR goals and objectives that were cascaded down from the organizational goals and objectives. Most importantly, the objectives need to be measurable, so you can show that you have met the outcomes you set out to achieve.

Sailboat Scenario: When you start a Heat Map workshop ask each participant in the workshop what their perfect world scenario looks like in the next 3-5 years. What is their vision, what outcomes did they achieve, how did it feel and how did it impact their patients or their customers?

Current State: I show an example of a Heat Map diagram that we use to assess the organization's current state of their HR capabilities (recruiting, compensation, benefits, succession planning, performance, etc.). We review the process for each capability and determine if it is meeting the expected outcomes or is creating challenges.

Priorities: We continue to build out the Heat Map by prioritizing each one of those capabilities and aligning them with the larger goals.

Road Map: Once the Heat Map workshop is completed you can then determine the technology that is needed to get you to your organizational goals and objectives.

Journey: This is an on-going journey that will need to be re-assessed every 6-12 months as your company and the outside market forces continue to evolve.

The approach I have outlined can be done by your organization or Infor can facilitate this entire process. We hope you will be able to watch the recorded
webinar
. Please contact
me
if you are interested in Infor facilitating a Heat Map workshop.
-Erica Doherty, HCM Strategy Director, Healthcare
Let's Connect
Contact us and we'll have a Business Development Representative contact you within 24 business hours