How to turn service-based offerings into a key differentiator and source of revenue
Part 1 in a discussion of servitization in manufacturing. Check back Tuesday for part 2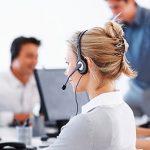 To stand out from the sea of almost-alike sources, manufacturers and distributors are more and more frequently turning to service offerings to differentiate themselves. The threat of commoditization and shrinking profit margins have forced manufacturers to act in order to protect market share in the face of global competition and threats to brand distinction. Servitization helps company's turn service offering in revenue and value.
"More and more manufacturers are competing through a portfolio of integrated products and services. This is a conscious and explicit strategy for manufacturers, with the provision of product-centric services providing a main differentiating factor in the marketplace. And it's this which has become known as the servitization of manufacturing," says
Dr. Howard Lightfoot
, manager of Operations Excellence Institute at Cranfield University in a recent blog.
Developing the strategy
In the servitization model, the point of sale is not the end of a transaction, but the beginning of a customer relationship. This business model also provides high margin revenue to the company – as well as ongoing responsibility for product performance and maintenance to the customer.
It can be risky, because it requires companies to take on the responsibility for a product's performance throughout its lifecycle. But, if successful, this can foster stronger relationships with customers.
"Careful observers of outcome-based models will notice several variations. There are
self-monitoring services
, which replenish themselves automatically;
subscription models
, which charge a regular, generally time-based fee; and
as-a-service businesses
, which provide services specially tailored to your individual and dynamic needs," says the
Annual Manufacturing Report
. The report also explains:
For manufacturers in any complex industries, the outcome based economy is about:


Bundling products and services

Getting away from one-time transactions

Going into subscription-based transactions with a recurring revenue relationship.

Tips for getting a service operation started
A servitization strategy is most likely going to rely on a highly functioning maintenance or field service operation. In discrete manufacturing, it may be a field service team which handles everything from set-up and calibration of equipment to service contracts, warranty claims, and emergency break-fix repairs.
In process manufacturing, specifically the food and beverage industry, servitization might begin on the farm and mean improving up-time of equipment, managing irrigation based on soil samples, or tending to heard health with sensor-enabled feeding stations. Sensors can also help manage facilities and tie in to asset maintenance software.
Sensor-based technology can support decision-making such as when to feed livestock, formulation of feed/nutrients, temperature control for brooding, and optimizing barn or silo conditions for such variables as temperature, humidity and airflow.
At the processing plants, maintenance of plant assets and equipment is a top concern so that operations remain operating smoothly without delays or unexpected downtime. Sensor technology is used to monitor for early warning signs of pending equipment failure.
Adding or enhancing your service offerings, whether you manufacture industrial generators, distribute refrigeration equipment to restaurants, or rent irrigation equipment to farmers, means you need software to help manage the complexity. Or, your new service offerings can backfire, hurting relationships with customers, rather than reinforcing.
Get started:
The digital era is here. Enterprises which are slow to embrace modern concepts risk becoming obsolete. This can happen, seemingly, overnight. Customers today have little patience for organisations which are slow to respond, hold onto antiquated systems, or lack meaningful data insights. For organizations which falter or stumble in the digital journey, there is always another more nimble company which can easily step in. Start-ups, born with a digital makeup, are abundant, hungry and, often, quite assertive about usurping market share and displacing companies with old-school business models and outdated technology.
Let's Connect
Contact us and we'll have a Business Development Representative contact you within 24 business hours