How to use CSFSM to prioritize important jobs within your organization
Want to learn how to manage multiple jobs simultaneously with the help of CSFSM job console?
If you said yes, don't miss out on our Expert Session with Pamela Schultz:

FM851E - Expert Insights: Schedule, distribute, and maintain jobs in CSF&SM
Date: Thursday, Sep 26
Time: 10:00 AM - 10:45 AM
Learn how to schedule a job using the job console including setting up the job for multiple notifications and distributions in CloudSuite Financials & Supply Management. You'll learn how to maintain scheduled jobs including un-scheduling a job and clean up. You'll also walk away with an understanding of how to handle jobs that are not being completed.
Pamela Schultz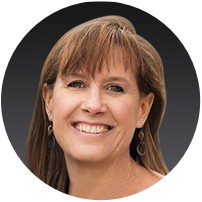 Principal Learning Consultant
Pamela is a Principal Learning Consultant and passionate on educating individuals, technical and project teams providing them the understanding of the Infor application functionality to maximize their business needs. Pamela brings 18 years of working with Infor Lawson/Landmark that allowed her a broad view to empower project teams to incorporate functionality making business jobs easier and more efficient. Her experiences include Infor Lawson Supply Management, Infor CloudSuite Supply Management, Infor Process Automation, and Infor Lawson/Landmark Security.
---------------------------------------------------------------------------------------------------------------------
To learn more about Infor Education at Inforum 2019, visit the Inforum Homepage
Register now for Inforum 2019

Filed Under
Cloud
Education & Transformation Services
Events
Financials
Inforum
Industry
Banking and Financial Services
Education
Professional Services
Public Sector
Product
CloudSuite Financials
Lawson Financials
Lawson Supply Chain Management
Region
Let's Connect
Contact us and we'll have a Business Development Representative contact you within 24 business hours