How to weather supply chain storms without disrupting quality care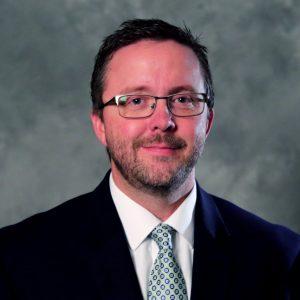 Last year an unprecedented number of extraordinary, and devastating, natural disasters occurred—from wildfires to hurricanes. Afterward, citizens and governments were left to pick up the pieces, rebuilding their lives, homes, and infrastructure. Hospitals, however, face unique challenges during natural disasters. Without a proper disaster recovery plan in place, and the technical systems to support it, can lead to even more tragedy and pose questions such as, "Do we have enough supplies? What will we need?"
These are queries that a healthcare supply chain department will ask in a moment of panic. I recently discussed the importance of supply chain technology—before , during and after a disaster, in articles in
Health Data Management
and
Health IT Outcomes
. To be prepared for natural disasters, hospitals are using data to optimize their supply chains and anticipate what will be needed so that patient care doesn't suffer.
To be prepared for future events, the supply chain needs to be both resilient in the face of distress and adaptable enough to pivot in response to unforeseen disasters. The path to a resilient supply chain—and organization—begins with identifying and tackling the needs of a specific organization, leveraging the expertise of your technical partner, and gathering useful data.


Identify and tackle the need: The first step is to identify your supply chain pain points before choosing a software vendor. When evaluating vendors, make sure that the software can match your pain points and meet your supply chain goals to ensure a true partnership. Having the right technology in place can help determine inventory levels, automate processes, provide visibility into goods in transit or at rest, and perform predictive analysis to prepare for any type of weather incident.

Leverage the extended team: After choosing your software partner, build a relationship with them to strengthen communication and provide benefits to both parties. Having open lines of communication with your software partner means they have a better understanding of your needs and can easily assist you, especially in a time sensitive situation like a disaster strikes. On the other hand, that software partner gains a loyal customer and spokesperson.

Gather useful data: While there's a ton of data available in a supply chain system, not all of it is useful. It's important to know where and how to find data that is going to be critical to help you respond in an emergency. Your software vendor should help guide you through best practices in mining useful data to drive reporting and dashboard functionality and be readily accessible no matter where you are located.

Creating a supply chain that is resilient to disruptions is not only key to a provider's success, but critical to the well-being of its community. Making full use of applications, and data, can facilitate the process of managing supply chain disruptions. No matter what the conditions or disruption, your supply chain should be able to deliver and meet the needs of clinicians without disrupting the quality of patient care. Is your supply chain prepared to withstand a disaster?
Cory Turner, Supply Chain Strategy Director, Healthcare
Let's Connect
Contact us and we'll have a Business Development Representative contact you within 24 business hours