I became a nurse to make a difference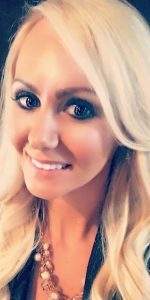 I knew from an early age that I wanted to help people, and that I wanted a career in healthcare. I always dreamed of being a neurosurgeon when I was growing up. The brain just fascinated me and I wanted to help people who had seizures, brain tumors, Alzheimer's and other neurological disorders. This all shifted when I found myself very sick in the hospital at the age of 16. It was the first time I had ever been a patient. To this day, I can't tell you the names of the many doctors who saw me during my week's stay, but I can tell you the name of my nurse—Tiffany.
Tiffany was there day in and day out during my hospital stay to comfort me, talk to me and help me get back on my feet. This is often the case when people are at their most vulnerable and need care—their nurse is always by their sides to comfort and heal them. After this hospital stay, I decided I wanted to make a difference in patients' lives and be right there at the front lines making them feel safe, comforted and helping them heal.
I never took for granted anytime I had a patient or their family tell me thank you, or when they said they didn't know what they would have done without me, or that that I was a big reason they got better. It warmed my heart every single time I heard something like that and I knew that I had chosen the right career because I had made a difference in someone's life.
I am always proud to tell people that I am nurse and can't imagine being anything else. I may not work at the bedside anymore or have direct contact with patients, but what I'm doing now with healthcare technology is helping more patients because that same technology enables providers to deliver safe, quality care.
I truly believe that healthcare technology can help save lives. Whether it's ensuring optimal staffing levels to meet patient demand or matching the right caregiver with the right patient. We always have the same end goal—to put patients first by delivering better quality care to every patient every time.
-Heather Hudnall, RN, BSN, Healthcare Solution Consultant
Let's Connect
Contact us and we'll have a Business Development Representative contact you within 24 business hours