IM&E manufacturers: Asset maintenance gets sexy
New products usually get all the glory. New trends, like digitalization, get all the attention. The oldies but goodies that have been around a long time, like asset management software, just aren't sexy.
Look again. Here is one solution that hasn't lost any of its "wow" factor and potential for high impact for the industrial manufacturing & equipment (IM&E) manufacturer. Infor EAM has been on the scene for 20+ years, but
still gets a lot of love from analysts
. Why? Because it is the very definition of a product that keeps evolving to fit changing needs–based on input from customers (and potential customers) like you.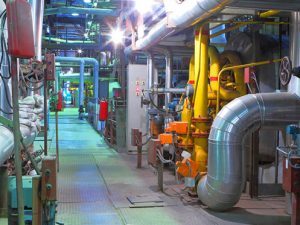 Infor EAM is an enterprise asset management solution. That means it helps with things like tracking asset condition, providing preventive maintenance and alerts, extending asset life cycles, and, of course, managing work orders, all features vital to IM&E manufacturers. But it goes far beyond the capabilities of a basic computerized maintenance management system (CMMS).
Mechanics and other shop floor employees needed a way to easily access their work without having to interrupt their momentum by going into an office to log into a system. The solution? The maintenance kiosk, a large touchscreen on wheels. Mechanics, who often wear work gloves or have oily or dirty hands, can easily use this system that operates similarly to an airline boarding pass kiosk. It's a touch-enabled experience designed just for them.
Keeping track of who has keys and access to facilities and systems has also become a growing concern as the security of high-value assets come into focus. Infor EAM built key management into its latest release, allowing managers to monitor the issuance and return of keys and fobs along with the management of associated locks and key rings.
Similarly, it can be a hassle to figure out who works in each area, how to efficiently move people between areas or facilities, and determine who is using specialized tools or expensive mobile equipment, especially necessary for field technicians. Infor EAM includes space management, move management, and asset reservation capabilities to streamline and organize these activities.
Case management is another new capability of our "old" friend EAM. In
the past, u
nexpected events presented a challenge because there wasn't a way to track these events outside the work order process aside from attaching a note, which could sometimes skew work order reporting. Enter case management, a method for documenting events that don't require a work order but still need monitoring, including a leak, a crack, or corroded area.
But don't take our word for it.
See what Technology Evaluation Center (TEC) has to say about the latest version of EAM
–and why EAM's capabilities just keep getting sexier.
Let's Connect
Contact us and we'll have a Business Development Representative contact you within 24 business hours