Industry 4.0: Obstacles and opportunities
By Nick Castellina, Infor industry & solution strategy director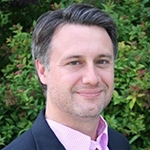 Digital manufacturing. Industry 4.0. You're probably familiar with these terms, and maybe you've even successfully piloted these concepts. But how do you roll out such an initiative more broadly, beyond a specific use case, to ensure you are deploying operational intelligence to your entire operation and across factories, and gaining the promised productivity increases?

Many companies start with a predictive maintenance pilot, according to Capgemini's podcast: "Emerging Trends in Digital Manufacturing with Pascal Brosset." Improving the reliability of critical assets has an obvious payback, uses proven analytics, and is overseen by a limited, self-contained team: maintenance. Further, more and more equipment manufacturers provide maintenance services or applications along with the asset itself, which further accelerates the maturity and popularity of this use case.

Obstacles to deploying Industry 4.0 at scale

There are obstacles to scaling Industry 4.0 beyond the initial, controlled pilot, however. Connecting disparate and distributed assets still takes too much time, is too complex, and involves too many standards. But even beyond the automation of physical operations, the two biggest hurdles to deploying at scale are organizational rather than technical:

Manufacturing managers are used to trusting instincts rather than data. A deep cultural shift is required in that managers must adopt a different style, where they learn to systematically leverage data to optimize equipment reliability and overall supply chain performance. Any manufacturing analytics solution must be able to support this transition to "smart analytics."

Governance has become decentralized but must be balanced between centralization of technology investments and freedom of individual factories. The centralization of expensive technology investment is indispensable for economies of scale, yet factories must be allowed to pilot and adopt new tools.

More and more companies are transitioning to "analytics factories," which support innovation by operational teams while accelerating the development of data-driven management expertise. They are also innovating by, for example, combining their traditional, though somewhat inflexible, manufacturing execution system (MES) operational backbone with more nimble and flexible analytics on top of IoT platforms—enabling the benefits of data-driven operations.

Designing your Industry 4.0 roadmap

Understanding the obstacles to scaling beyond your pilot is a step in the right direction. Designing your progressive roadmap to operational intelligence is a separate challenge.

Join Capgemini and Infor on Tuesday, September 11 for a webinar called "Discovering hidden factory ROI with Smart Analytics." You'll learn why a factory doesn't require the newest, best, or even the most technology to be smart. With the right guidance, you can leverage technology by acquiring the data you need to make informed decisions for significant productivity improvements.
Industry
Industrial Machinery & Equipment
Industrial Manufacturing
Product
CloudSuite Industrial Enterprise
SyteLine
Region
Let's Connect
Contact us and we'll have a Business Development Representative contact you within 24 business hours