Infor Campus featured course "WFM: Configuring and administering time and attendance"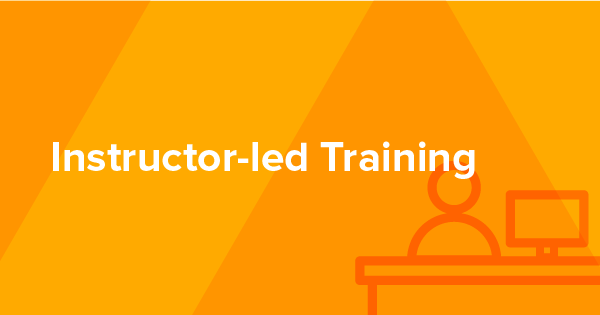 We recently conducted an interview with Megan Zidon, Workforce Management (WFM) Training Consultant, Infor to learn more about the recently updated course "WFM: Configuring and administering time and attendance."
If you would like to register for this class, you can do so on Infor Campus.
Megan, can you tell us a little bit about yourself? What do you do here at Infor?
I am a consultant for Infor WFM and also a training consultant. Or, in other words, a trainer for WFM. I've been delivering training at Infor since I started in January 2016. I am delivering a couple of classes next month and the month after. At my previous company, I was also a training consultant for a software company specializing in warehousing and distribution. I would create training documentation and training plans for clients, often delivering training and doing train-the-trainer type of work.
I'm originally from Iowa, and went to college at Iowa State, graduating with a degree in animal science. How I ended up in technology, I guess I got kind of lucky! I had a lot of customer service experience, working at a number of famous companies and I even worked in sales. In my previous job, my manager, was looking for someone who had a solid background in customer service, and I was doing tier 1 tech support, so that is how I landed my first technology job. My manager thought I was a natural for training. It was an excellent opportunity to gain experience. I did that for a couple of years, and it led me to my position at Infor where I am continuing with training, and I love it—I can't see myself doing anything else.
Eight years ago, I moved to Colorado. Currently I am living in Denver. I just bought my first home, a condo, in October. I have two older sisters, one of them I share a birthday with but we are seven years apart. I have four nieces, so my dad was lucky enough to have all girls. In my free time, I tend to play video games and do jigsaw puzzles. I'm a total nerd at heart, I watch
Lord of the Rings
and play Nintendo games and all that nerdy stuff. I also have a ten-year-old German shepherd named Miles.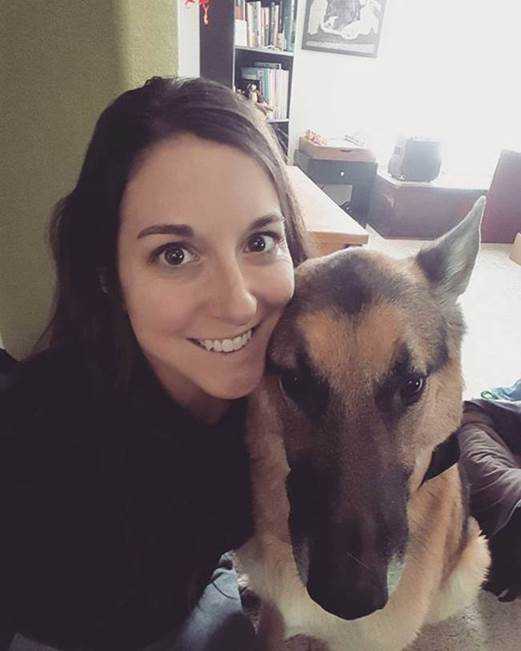 Tell us a bit about the "WFM: Configuring and administering time and attendance" course and who it is intended for?
It is the introductory class for the Infor WFM software and the primary course for anyone who needs to use or be knowledgeable about WFM. We really get the whole smorgasbord of roles attending the class. For example, we get people from payroll because we export to payroll, and we have people from HR as well, because we import from HR. We also have a lot of people in business analyst-type roles attending as they are involved in the implementation aspects of projects and bringing about some type of desired change and in this case WFM is serving as the agent for their change. They also must make certain business decisions based on how our software runs. As well as people who need to be a part of the implementation team in any capacity—any sort of consultant. Technical consultants may also take this course to understand how the underlying basics of WFM work, but we are mainly focusing on system administration and people who are going to be changing the system at any point and time. Internal sales staff and partners will attend as well, as partners will become consultants for the WFM clients. We also see many individuals that simply want a better understanding how WFM works, to see how it all fits together—they would also want to attend this course as well. We also have two separate scheduling module courses, and they build off time and attendance, so it should be considered a prerequisite for these classes. In my opinion, every client, every internal person, every partner should always have completed the time and attendance course first before moving onto any other module. In summary, this course is the foundation for all of WFM.
What is covered in this course?
The majority of the course covers how to configure things in the system, like labor metrics and the many ways that timesheets can be configured. Also, in WFM, there are three different ways to view the system: the main application, the employee transaction manager (ETM), and mobility, so we cover how changes made in one part of the system are reflected in the other views. We cover all types of security aspects. We also discuss how WFM fits in a business and serves as a go-between from HR to payroll. The majority is going to be configuring and any type of system administrator tasks.
What are the top things that people will learn?


Configuring the system

Security

Administrative functions

The three different views (main, ETM, mobility)

Configuring pay rules and how they connect to the timesheet—the most important thing we configure is pay rules via the time sheets. Meaning, if I clock in and out: How do I get paid based on when I clocked in and out? We talk about how you configure that. This is a major selling point for why people move to WFM because it's all automated.

View the detailed class agenda >
Can you describe how the training is structured?
The content of the course follows a logical sequence. When you configure WFM, there is a logical order of events that you need to follow. The class is structured so we follow that process. So, we go step by step, in the same order we would normally follow when configuring the WFM system based on a logical training standpoint. For example, we'll first train on creating employees, then teams, then labor metrics, and so on. Security is something we train early on as well. You need to know how to setup a user and change that user's security group, so that when you log in as that user you know what you are looking at. Did you configure your security correctly? Or why are you not seeing a certain form?
What does the typical day of class look like?
In a typical training day, I take each lesson one at a time. I'll provide a lecture and demonstrations and after each lesson, we have a quiz. Retention is a critical part of the learning process so the quizzes are extremely important. Sometimes I throw in quiz questions to make sure everyone is on the same level, as there are some things you must learn well before you can move on other areas of the training. Sometimes the participants want to follow along with me, configuring things in their training sandbox, and I always provide additional time to make sure we are all at the same point and to provide a chance to ask questions or talk about any outstanding things they ran into. On the other hand, sometimes the participants want to just want to sit back and watch the demo and afterward I will give them time to do their hands-on configuration practice and answer questions before we move on.
How do you get the training to stick?
I love quiz questions. If it is a live, in-person class I like to have incentives (e.g., candy) because for some reason, candy is always a good motivator. If it is a virtual class, I like to use poll questions and use the annotation features of the web meeting tool so I can draw attention to certain areas of the screen, which helps as with time and attendance as there is so much information in the timesheet. And you can't do a training without humor!
This course was recently updated to v6.2.2. Why was this course updated?
The major change in v6.2.2 for time and attendance is the focus on mobility. Within WFM, there are the three views: main application, ETM, and mobility. The main application is where your system administrators and supervisors do the bulk of their work. ETM is more of the kiosk, form-based part of the application. Now, with everyone moving to tablets and phones, we have the mobile version, too. We have made a lot of improvements in mobility—that would be the major change in time and attendance. There have been a number of enhancements in our scheduling and MVS modules and also enhancements in time and attendance in v6.2.1 and v6.2.2. So, we have moved the training on to version 6.2.2 to take advantage of the new features that are available in those modules, to maintain consistency across the training environments and to provide the most well-rounded version of WFM in the scheduling modules.
If you would like to register for this class, you can do so on Infor Campus.
Filed Under
Education & Transformation Services
Let's Connect
Contact us and we'll have a Business Development Representative contact you within 24 business hours