Infor CloudSuite Financial: reporting options and analytic tools - Part 2
Welcome to the second podcast with Infor Solution Architect Keith Linney and Infor Education Program Manager Tom Passe.
This series came to life after hearing Keith's presentation on Infor CloudSuite Reporting and BI Platforms, such as dEPM Plattform, the Application Landmark Technology Platform with reporting built-in, and the Birst solution, which provides next-generation reporting and analytics.
Since there was still so much to talk about after the first podcast, we invited Keith back for a second time to dive a little bit deeper and to cover a few more topics that could use Keith's expert treatment!
In the next 20 minutes, you'll learn all about the broad range of reporting solutions and capabilities most relevant to end-users, and you'll walk away with a deeper understanding of Birst, and why Infor ultimately decided to acquire this robust analytics platform.
Missed the first podcast? Click here for "Infor CloudSuite Financial: reporting options and analytic tools - Part 1".
Check out Infor Campus for additional training on Reporting and Analytics with Birst:
CloudSuite Financials & Supply Management: Using Birst Reporting and Analytics
CloudSuite Financials: Analytics and Birst End User Overview- Recorded KT
Birst: Foundations - Dashboards
Keith Linney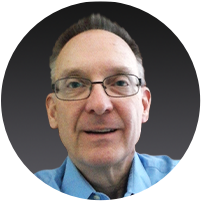 Solution Architect
Keith is helping Customers implement Lawson Infor applications for 23 years. During this time he worked as an Application Consultant for Financials, Supply Management, Human Resources, and Payroll and as a Developer and Development Manager for Financial, HR, Payroll Reports and Data Warehouse Development. In his current role as a Solution Architect for CloudSuite Financials and Supply Management, Keith is focusing on Reporting and Analytics.
Filed Under
Education & Transformation Services
Financials
HCM
Industry
Banking and Financial Services
Education
Financials
Professional Services
Public Sector
Product
CloudSuite Financials
Lawson Financials
Lawson Supply Chain Management
Region
Let's Connect
Contact us and we'll have a Business Development Representative contact you within 24 business hours