Infor CloudSuite Industrial APS best practices #4 – The canaries in the coal mine
Every planning system is only as good as the data you provide it, and APS is no different. One of the key bits of data we need to provide is what's on hand in inventory.
In the previous post in this series, we suggested that the best way to get that data is to develop a solid process for recording material receipts, issues, and moves. We suggested that the way to develop that process was to use cycle counting—not as a means to find and adjust individual count errors, but to trigger a process of identifying the underlying cause of the error and resolving that issue so you don't encounter the error in the future. But which items do you count? All of them? Some of them?
Below, Jim Black, former director of Infor Consulting Services, recommends you not count all items, but instead select a set of items to act as a control group, or canaries in the coal mine. If you find count errors with the items in this representative group, you can assume that they reflect a flaw in your general process, which in turn impacts all of the items at your site. Conversely, if you fix the underlying cause of the discrepancies in counts with these items, you can assume you've fixed that issue for all of the items at your site.
"Cycle counting: Key to operational excellence" by Jim Black
"The pursuit of excellence is gratifying and healthy; the pursuit of perfection
is frustrating, neurotic, and a terrible waste of time." – Edwin Bliss
Of all the activities in a manufacturing operation, none has more impact on sales, operations, and finance than production reporting: the recording of material receipts and usages including shipping and receiving transactions. That may be a surprising conclusion for some of you.
For any business process so critical, it's important to measure its efficacy. The only effective technique for evaluating the capability of the production reporting process is known as cycle counting.
More than simply correcting inaccurate inventory records, cycle counting requires that discrepancies between the physical count and the book be investigated to discover the cause. Determining the cause of error is the primary objective of cycle counting. Having determined the cause of the error, corrective action is taken to eliminate the cause. In that way, cycle counting endeavors to fix the process of production reporting—not to merely adjust inventory records and correct them for a day.
CloudSuite Industrial supports cycle counting in many ways. It provides the ability to trigger cycle counts at multiple points, including:
When inventory on hand reaches zero (so you're not trying to count goldfish)
Upon receipt of additional inventory
At time of material issue
Upon a declared frequency (every so many months)
Once a cycle count is generated, the application provides features to manage them, post results, and analyze variances. The application also provides an audit trail (material transactions), which supports effective investigation of cause.
Given that cycle, counting is a technique for evaluating the efficacy of production reporting, the traditional ABC classification of an item becomes irrelevant. As every item, regardless of unit cost, is processed through the same production reporting process, every item offers the potential to expose a flaw in that process. Furthermore, it's essential that operations have matched sets of parts to produce the output item. A shortage of any of those parts will sabotage the ability of operations to complete jobs. Whether that item is a one-cent washer or a $50 shaft, it will have the same impact on the company's ability to make and keep a promise.
Inaccurate inventory records are the most conspicuous evidence that the production reporting process has failed. Unfortunately, instead of addressing the underlying cause of the failures, management and internal and external auditors have too often relied on an expedient known as "physical inventory." At best, such provisional approaches provide inventory accuracy just one day of the year. But the physical inventory does nothing to resolve the fundamental process failures that need to be addressed. We keep kicking the can down the road. Indeed, physical inventories can always be relied upon to actually introduce error in the inventory records! They are expensive, not timely, and terribly ineffective. Spreading that bad process out over the year is not the answer. Companies should move away from such cosmetic measures and implement something that is sustainable and vastly superior to traditional practice.
It is recommended that companies develop a control group approach to cycle counting. Control group members should be designated as "A items" on the items form. All other items should be designated "C items." This is only to enable easy identification of control group items. NOTE: Nothing should be labeled as a "B item."
Control group items should be selected with one objective in mind: finding flaws in the production reporting process. Here are some guidelines for determining which items belong in the control group:
Only select items that are likely to see some activity (inputs or outputs) in a given month. If there is no activity, there will be no chance of error and the exercise is pointless. An analysis of the Material Transactions log will make this task easy. Select an item only if it is in the top 10% based on the aggregate number of transactions (in and out) in the past 12 months.
Select a mix of purchased, manufactured, or transferred items. That will ensure coverage of all the business process streams that affect inventory balances.
As the problem could be in one area of the factory more than another, select items that are likely to be touched by different areas of the factory—including outside operations.
The size of the physical part often has an impact on production reporting, so be sure to consider size (cube, weight) in your selection process.
The unit of measure can be a significant factor in production reporting errors from receiving and through the shop. Consider items where UOM might be a contributing factor.
The number of control group items should be limited to what can be reasonably counted and analyzed in a given day. If you can process five (5) a day, then select 100 items so that once a month, you will have gone through the entire control group. The determination of cause is the most critical aspect of cycle counting. Be sure there is sufficient time for the analysis. NOTE: after performing a count on an item, increment the last count date on the item/warehouse record.
Membership in the control group should be reasonably static. You will count the same items over and over every month. That's the point. When you find a discrepancy this month, you will know that it happened within the past month. That makes it significantly more likely that you'll be able to determine where the production reporting process failed and that, after all, is the objective. When we fix the process, we can be confident of the inventory balances for all items that go through that process flow.
It is my recommendation that companies adopt the control group approach for cycle counting and implement it as soon as possible. When executed properly, the program eliminates issues that cause inventory record inaccuracies. Those process improvements will manifest themselves in higher and higher inventory accuracy results based on the sampling performed. Given that all items are treated equally, it will be appropriate to extrapolate the results of the control group to the entire warehouse.
Once the integrity of the production reporting process is proven, then management should petition the internal and external auditors to abandon the wasteful, time-consuming, and ineffective annual physical inventory or the need to count all items or all locations within a given year. Spreading a physical inventory over the year is no better than doing it on a single weekend.
Cycle counting is a technique to achieve operational excellence in a sustainable fashion. Realistically, most companies can achieve this level of performance within two years of adoption. High expectations—supported with a realistic, specific process—will be achieved.
What's Next?
These are the practices that will help you follow the key planning principle of keeping your data accurately
Record labor and material transactions in a timely and accurate manner
Keep inventory records accurate
Close job orders in a timely manner
Keep routings and BOMs up to date
Give purchased items accurate lead times
Depict work center capacity realistically
We've discussed tips on the first two practices. in the next post, we'll share tips on making sure APS has the right data about the status of your jobs.
Remember, the goal of all of this is to become the type of company your customers love to buy from: to deliver a product they love, to be easy to work with, and to be reliable. And helping you become more reliable is what APS is all about.
To figure out how to use APS at your site, you need to first know how it works. To learn that, take the self-directed APS course on Infor Campus. In that course, you will get hands-on practice with the seven steps of planning with APS, including all the key APS forms and fields.
Get up to speed on APS. Register now. (Outside US)
About the author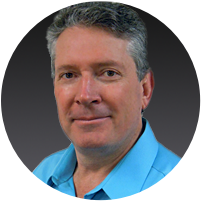 John Brown | Education Product Manager, Infor
John is the Infor Education program manager for CloudSuite Industrial, CloudSuite Business, and CloudSuite Industrial (SyteLine). He joined the Education department in 1999, back in the Symix days


Filed Under
Education & Transformation Services
Industry
Let's Connect
Contact us and we'll have a Business Development Representative contact you within 24 business hours