Infor CloudSuite Industrial APS best practices #5 – The most critical constraint
Of all the constraints that make your planning processes difficult, which is the most critical to address? Is it purchased part availability? Or is it capacity?
Below, Jim Black, former director of Infor Consulting Services, argues that it's neither. Something else will sink us faster than either of those things. And it has to do with the first commandment of planning in CloudSuite Industrial when using APS.
"Close job orders in a timely manner" by Jim Black
Just as purchase orders are a contract between buyers and suppliers, so job orders are a contract between planners and production. When contracts are closed late, it can cause confusion for both parties.
There is a particularly onerous impact of closing job orders late in environments where material is backflushed. In such cases, the gap between material use and its removal from the inventory balance is already a potential problem. Closing job orders late extends that delay and thereby exacerbates the condition.
Job orders that are closed late can cause ambiguity in the interpretation of load profile reports, especially where there is a balance due on the job. APS is forever optimistic. If a job order was for 100 units and 95 had been received against it, APS would expect the residual 5 to be produced by the job end date. If that is not true, then capacity plans are distorted. That can be detrimental to both the making and the keeping of promises.
Those residual 5 will of course also continue to create demand on the dependent material components. If 95 is all that will be produced to that job, then APS is wrong to think that 5 matched sets of components are required. This can cause distortion in the procurement plan and, if the components are sub-assemblies, it can distort the production plan as well. If capacity and materials are wrongly allocated to demands, then new customer orders may be wrongly receiving extended projected dates.
A too-common reason given for delays in closing job orders is that the production supervisor needs time to validate information provided by production personnel for both time and materials. While this time is certainly taken by the reviewer, it is not required—at least not in environments where quality of information is built into the process.
It is a fool's game to think that quality of information can be inspected into a process. Such an approach is neither scalable nor sustainable, and attempting to do so will certainly cripple any attempts to implement RF gear. Instead, you need to determine why you think the validation process is necessary and then aggressively act to eliminate the cause of the reporting errors you're trying to catch in your validations. Until you do, material and information will not flow concurrently.
By the way, this practice is actually mislabeled. It should read: Close supply orders in a timely manner. It is equally important to have purchase order lines closed in a timely manner as it is job orders. Again, APS is eternally optimistic. If it sees a residual quantity on order, it anticipates that material will be arriving by the due date on the purchase order line record. If that is not so, then production plans may have false expectations of completing on time. That can lead to false promises being made to new customer order lines.
We often speak of the constraints on APS: time, materials, capacity, and even policies, but one constraint we don't mention enough is information. Inaccurate or late information is a most serious constraint. APS cannot reliably assist with making or keeping promises if the information is not accurate. Fortunately, it is entirely within your purview to ensure timely and accurate information.
What's next?
Did you catch what Jim feels is the most serious constraint?
Inaccurate or late information.
There are six practices associated with feeding APS accurate information.
Record labor and material transactions timely and accurately
Keep inventory records accurate
Close job orders in a timely manner
Keep routings and BOMs up to date
Give purchased items accurate lead times
Depict work center capacity realistically
We've covered the first three of those practices. In the next post, we'll look at some critical tips on how to keep your BOMs up to date.
Learn how to use APS to improve your on-time shipment rates
To plan with APS, you need to know how it works. The best way to do that is to take the self-directed APS course on Infor Campus. In this hands-on class, you learn the seven steps of planning with APS plus all the key forms and fields.
About the author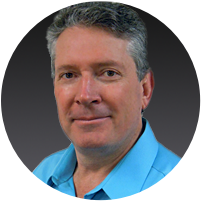 John Brown | Education Product Manager, Infor
John is the Infor Education program manager for CloudSuite Industrial, CloudSuite Business, and CloudSuite Industrial (SyteLine). He joined the Education department in 1999, back in the Symix days.


Filed Under
Education & Transformation Services
Industry
Let's Connect
Contact us and we'll have a Business Development Representative contact you within 24 business hours