Infor CloudSuite Industrial APS Best Practices #7 – See the forest and the trees
I lied.
There are six practices associated with making sure we feed APS accurate information. We've covered the first four of those practices, and I told you we'd cover the fifth practice in this post.
Well, I changed my mind. We'll cover that practice in the next post.
In this post, I want to make sure you aren't getting lost in the woods. I want you to have a map. Once you have the big picture, you'll be able to better see how each of the posts fits into the whole.
Having that forest and trees understanding helps you plan with APS more successfully. Better planning increases your on-time shipment rates, and increasing your on-time shipment rates not only makes your customers happy, it makes you a company they love to do business with. APS is a tool that helps you become loved in the marketplace.
So let's get to the big picture. It's called the seven steps of planning with APS. I've listed the steps below, along with a look at how APS fits in.
Notice that the posts in this series so far have been focused on steps 1 and 2.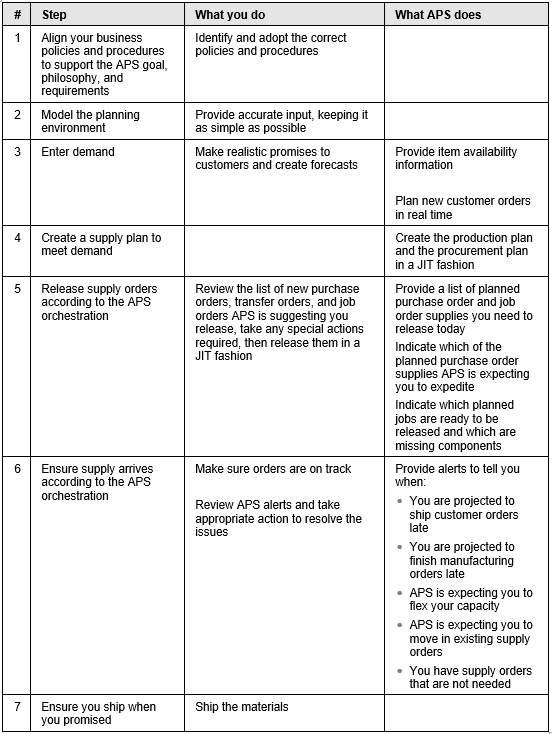 As you might suspect, steps 1 and 2 are the foundation. If we don't get those steps right, nothing else matters. And so in the next post we'll continue with the best practices for getting accurate data.Let me suggest you print this chart out. Having this handy helps you navigate the APS woods with ease.
Give your customers faster lead times and higher on-time shipment rates
APS is designed to help you distinguish yourself in the marketplace with faster lead times and higher on-time shipment rates. Learn how to use APS by taking the hands-on, self-directed course on Infor Campus. Start today!
Register now (Outside US)
About the author: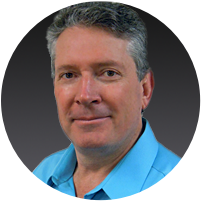 John Brown | Education Product Manager, Infor

Filed Under
Education & Transformation Services
Industry
Let's Connect
Contact us and we'll have a Business Development Representative contact you within 24 business hours