Infor CloudSuite Industrial APS Best Practices #8 – Getting accurate lead times for purchased parts
There are six practices associated with making sure we feed APS accurate information. In this post, we'll talk about how you can ensure you supply the fifth one: accurate lead times for purchased parts.
For our purposes, an "accurate" lead time is one that reflects how long it takes the vendor to deliver most of the time. The question is: how do you find out how long it actually takes?
Jim Black, former director of consulting at Infor, is back to tell us how to do that.
"How to identify actual lead times" by Jim Black
We don't control our suppliers' factories, and so we have no option (at least initially) but to rely upon them to provide us with their planned service level lead times for their items.
That figure should represent the elapsed time, in work days, from the date we issued the purchase order line, to the date it arrived at our dock. It should not include inbound inspection time at our facility.
For example, let's say our supplier tells us its lead time for an item is one month. We should represent that as 20 days, not 30, in the Fixed Lead Time field of the Items form for that purchased part. We must then ensure that there is a scheduling shift for purchasing, known as PCAL, which indicates work days are only Monday to Friday, the receiving team's operating dates.
What about the time required for our inbound QC inspection process? If QC requires certain purchased parts to be inspected upon arrival, then the time for doing so should be recorded in the Dock-to-Stock Lead Time field on the Items form.
Comparing promised lead times to actual lead times
Initially, we have no option but to rely upon the suppliers for lead time expectation; however, once we have some history of receipts of that item from that supplier, we can do some performance analysis to justify modifying our expectations. To be statistically reliable, we should have at least three observations of previous purchases of a given item to analyze.
Once every six months, we should run a report which finds all direct purchased items which have had 3 or more purchases completed in the past 12 months. That report should list the item number and, for each item, it should show the shortest, longest, and average elapsed times.
Elapsed time should be computed based on the Last Rcvd date on the Costs tab of the Purchase Order Lines form and the Date of the purchase order.
For example, let's say our supplier told us item AL-10000 would take 20 work days to deliver. A few months later we decide to audit that lead time and observe the following history of purchase order lines for that item in a filled status. The delta shows us the difference between the elapsed work days and our fixed lead time.

The shortest observed lead time was 24 work days–4 days longer than our current fixed lead time for the item. The longest lead time was 30 days–10 work days longer than our fixed lead time. The average lead time of these deliveries is 27 work days–7 work days longer than the value upon which our plans are built.
Updating lead times for actual performance
Now we ask: Is our fixed lead time reasonable? Is it good enough for planning? Should it be changed?
Well, maybe not without going back to our supplier and sharing our observations; perhaps we can negotiate better service going forward. Increasing fixed lead time is going to mean increasing our queue of open purchase orders and larger order queues are harder to manage. But if 27 work days is reality, then so be it. We can't simply input a value we wish it would be.
Such a report showing us the deltas can make the audit process much easier. It may still require some time-consuming negotiations with the vendor, but that's fine if that's what it takes to have reasonable values for planning.
It should also be emphasized that this purchasing department probably needs to do better at monitoring open purchase orders and directing suppliers to the due date on the purchase order line before they fall past due. At a minimum, we need to call the moment they fall past due. When our suppliers observe us enforcing due dates, they'll take them more seriously.
Updating quality control lead times
If we allow one day for QC inbound inspection, we need to manage to that. Why wouldn't we? Our job orders are scheduled based on the assumption that purchased materials will be there at the gateway operation on time. If QC takes two days instead of the one that we planned, everything else being equal, production is going to be behind.
Sadly, too many of us treat the dock-to-stock lead time as though it doesn't matter. It does. QC being late has as big an impact on the production schedule being late as the vendor does. Management needs to establish a program that ensures the inbound inspection time is kept to a minimum and that, whatever the budget is, it's not allowed to extend beyond that.
One of the reasons why QC can often not be held accountable for their lead times is that our procurement plan is not harmonized with our production plan, and the production plan is not harmonized with our demand plan. Inventory is bloated, so there is likely lots of buffer mitigating the effect of the extended inspection time. Once we get APS working, those queues will shrink. Inventory will disappear and with it, the buffer. And the issues with QC will be revealed.
It often helps everyone involved with QC to isolate purchased items awaiting inbound inspection to a particular area so that it is visually obvious to anyone looking how much work is sitting there. Ideally, it will also be obvious how long it's been sitting there as well.
For example, you could have five shelves – one for each day of the week. Things which come in on Monday, go on Monday's shelf. In that way, when you get to Wednesday, you can easily see how much (if any) is running late from Monday and get it addressed immediately.
Don't take a laid-back attitude with dock-to-stock time. It's important to reflect it accurately, so you can get good plans with APS.
What's next?
There are six practices associated with making sure we feed APS accurate information:
Record labor and material transactions timely and accurately
Keep inventory records accurate
Close job orders in a timely manner
Keep routings and BOMs up to date
Give purchased items accurate lead times
Depict work center capacity realistically
We've covered the first five of those practices. In the next post, we'll look at some critical tips on how to make sure your work center capacity is realistic.
Give your customers faster lead times and higher on-time shipment rates
APS is designed to help you distinguish yourself in the marketplace with faster lead times and higher on-time shipment rates. Learn how to use APS by taking the hands-on, self-directed course on Infor Campus. Start today!
Register now (Outside US)
About the author: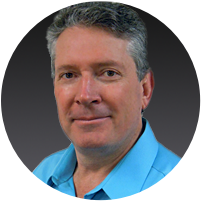 John Brown | Education Product Manager, Infor


Filed Under
Education & Transformation Services
Industry
Let's Connect
Contact us and we'll have a Business Development Representative contact you within 24 business hours