Infor congratulates customers on Gartner's top 25 healthcare supply chains list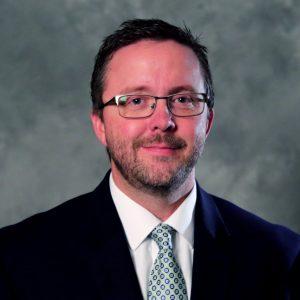 Becker's just released
Gartner's list
of top 25 healthcare supply chains for 2017 and I'm pleased to see that Infor's customers make up nearly 70% of the list. This annual list from Gartner recognizes 25 health systems or healthcare companies for their efforts to improve human lives at sustainable costs. With the shift toward value-based care, supply chain has become more of an integral part of a healthcare organization's foundation to help achieve the Triple Aim of cost, quality, and outcomes. Since supplies are typically a healthcare organization's second largest cost (after labor), that means that supply chain professionals are looking for new ways to optimize their supply levels, and reduce waste and hoarding so that clinicians have the right supplies in the right place at the right time.
Congratulations to our customers who achieved this recognition. Here are the Infor customers on the list:
Intermountain Healthcare (Salt Lake City)
Mayo Foundation (Rochester, Minn.)
Cardinal Health (Dublin, Ohio)
Johnson & Johnson (New Brunswick, N.J.)
Mercy (St. Louis)
Cleveland Clinic
Owens & Minor (Mechanicsville Va.)
AmerisourceBergen (Chesterbrook, Pa.)
Ochsner Health System (New Orleans)
Banner Health (Phoenix)
Advocate Health Care (Downers Grove, Ill.)
Pfizer
Henry Schein (Melville, N.Y.)
GlaxoSmithKline (Brentford, England)
Abbott Laboratories (Abbott Park, Ill.)
Stryker Corp. (Kalamazoo, Mich.)
Scripps Health (San Diego)
I also want to recognize our partner, McKesson, that made the list.
We formed a partnership
in 2016 to improve customer choice and aid healthcare organizations in better managing and reducing supply chain costs. Gartner found that supply chain leaders are starting to embrace external partnership along with digital technology and advanced analytics to move healthcare forward. We are fortunate to have this partnership with McKesson to provide customers with modern architecture, improved workflow and reduced supply costs.
At Infor, we focus on ways to help our customers optimize their supply chain and save costs. We recently released our updated version of
Inventory Intelligence for Healthcare
that helps healthcare organizations by predicting inventory needs with data and science to not only save costs, but to ensure that the right tools are available for the physicians to deliver the best patient care. The importance of the supply chain in healthcare will continue to grow, visit our
website
to learn how we can help you improve costs and care.
- Cory Turner, Supply Chain Strategy Director, Healthcare
Let's Connect
Contact us and we'll have a Business Development Representative contact you within 24 business hours