Infor debuts in the Forrester Wave™: Point of Service, Q3 2018
By David Dorf, VP Product Strategy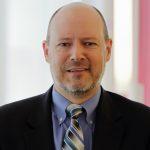 Building a point-of-sale solution is hard. That's common knowledge to those in the industry, but outsiders don't usually understand the complexities. They say things like, "Just use the e-commerce solution in the store," or "Run the whole thing in a browser from the cloud" without really understanding the requirements of a large chain.

But Infor differentiates by industry. We strive to provide exactly what our industries need to succeed—down to the "last mile" of functionality. For the retail industry, point-of-sale is a big one that needed to be better.

When our solution was first envisioned, we had some clear objectives based on the shortcomings we had seen in the field. Those ideas continue to be the pillars of our solution, and I've described them below:

Mobile first – Any modern solution needs to support the growing trend of replacing fixed checkouts with mobile devices. Building with mobile in mind from the start has allowed us to create a solution that supports any combination of fixed and mobile, using PCs, tablets, and handhelds. Our user experience is modeled after the rise of the iPhone, and its intuitive look & feel that requires no training.

Convergence – Many solutions on the market today were first created before omni-channel went mainstream. Their batch processes aren't conducive to selling across different channels. We designed our solution to work in concert with an order management system that allows for endless aisles and store fulfillment natively.

SaaS model – Relieving retailers from the burden of operating the central components was important, so we've invested heavily in monitoring and management. Central management of integrations and data movement reduces overall cost of ownership.

The strategy seems to resonate since we've landed some great retailer brands like Zumiez, Nordstrom, and DSW, but it's also nice to receive what we consider to be validation from the analyst community. Most recently, Forrester Research included Infor in The Forrester Wave™: Point of Service, Q3 2018 as a Strong Performer, which we think is pretty impressive for a new solution out of the gate. As stated in the report, "Infor makes an impressive debut in POS." and "As expected, it offers superior mobility and — thanks to Infor's global presence — impressive international deployments, too."

We firmly believe that stores are a crucial part of any retail business, and thus we continue to invest in store-based solutions for retailers. We're excited to continue serving retailers in their quest to provide a better customer experience and look forward to the opportunity to improve our position in the next Wave. "Infor is a best fit for retailers, such as those in luxury goods, that will use store associate mobility to drive deeper engagement with their customers." - The Forrester Wave™: Point of Service, Q3 2018


David Dorf is VP of product strategy at Infor, where he focuses on customer experience for various industries including retail. David is a NRF-ARTS board member and has chaired several work teams, including the NRF Mobile Blueprint for Retail and the ARTS Social Retailing white paper.


Let's Connect
Contact us and we'll have a Business Development Representative contact you within 24 business hours