Infor donates laptops around the world
This past year, Infor donated nearly 150 laptops to organizations around the world.
This initiative started in September 2017 when Infor donated 50 laptops to the DOE Foundation, a non-profit working to help combat poverty, homelessness, and mass incarceration in New York City. The initiative grew from there with the IT department giving a segment of their end-of-life stock to various charitable causes. More and more Inforians have added their own donations, and the number of organizations donated to has grown to include the following:
Stroke INSPIRE, Bloomington, MN
DOE Foundation, New York, NY
New Life Center, Fargo, ND
INSPIRE Innovation Lab Moorhead, MN
Full STEAM Ahead (Minot Robotics), Minot, ND
Life Academy (Non-profit Private School), Bloomington, MN
First Inspires STEM/Robotics Manchester, NH
Valley Christian Counseling Center, Fargo, ND
AVIVO, Minneapolis, MN
An orphanage in Cambodia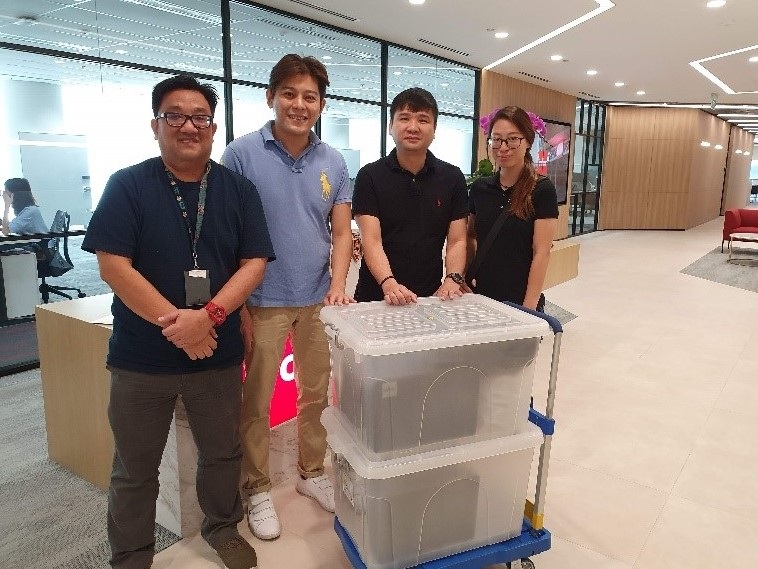 Ronald Lee Finance, Senior Director of ASEAN & India (2nd from the left) and Nigel Foo (1st left) with members of a Singapore charity organization – donating the laptops to an orphanage in Cambodia
These donations would not be possible without the passion and hard work of our fellow Inforians.
"Most of the requests come from word of mouth, including internal employees that have causes close to them that they want to support," said Justin Bennett, IT Field Support Engineer, who has been instrumental in organizing the laptop donations.
Justin adds, "We try to make sure that when we fulfill a request that the donation machines are clean, tested, and in good physical condition before we send them out. The overall response to every donation has been wonderful. Some people receiving our donations told us they were brought to tears when they received their laptops!"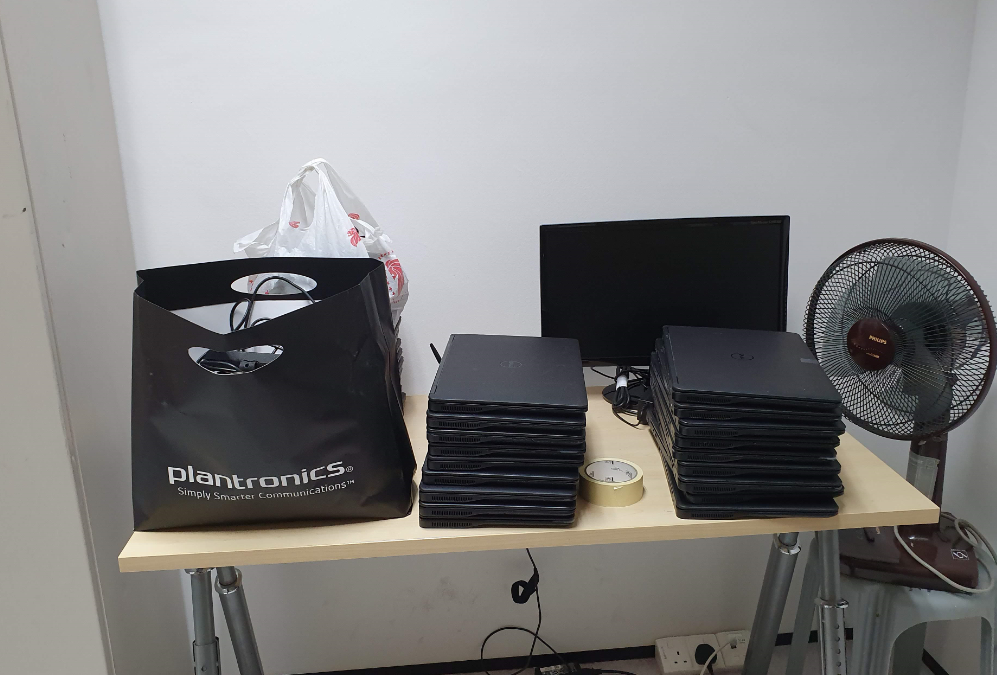 Laptops ready to be donated.
Speaking about the importance of giving back, Justin commented, "As a software company, I'd like to focus (but not limit) our donations not only to causes that are personally important to our employees, but also into organizations that help promote STEM, software development, and education-based organizations. Who knows, one of them could start their journey into technology through a donated laptop and end up working on the next big thing at Infor!"
Special thanks to Patrick Kirby of Do Good Better Consulting, along with Nigel Foo, Neil Pennell, Justin Bennett, Keith Winn, and all other contributing Inforians.
Let's Connect
Contact us and we'll have a Business Development Representative contact you within 24 business hours