Infor EAM v11.6.1: Functionality, usability, and an even better future of Infor EAM
June 4, 2021
By Peter Bynarowicz
In September 2020, Infor EAM announced major enhancements to its EAM product. Then we kept going.
More than a collection of fixes and improvements to existing functionality, EAM v11.6.1 includes leading-edge scheduling automation, and expands Infor EAM Mobile to include so much more.
In this webinar, we provide more details on the recently released EAM v11.6.1 and discuss how they meet the real challenges facing today's asset intensive organization.
Scheduling, which used to take hours, can now be done in minutes
One of the most exciting offerings in v11.6.1 is Optimized Scheduler. Built for organizations challenged with field staff and crews spread across a wide range of locations, Optimized Scheduler automates the entire work scheduling process. With a push of a button, it ranks priority assignments based on business requirements, needed outcomes, and other constraints. It even assigns work by staff skill, availability, and proximity to the job.
The result is a dynamic, real-time scheduling system that takes minutes (not hours), to configure and deploy. Not enough staff hours to complete today's work? Other business barriers to executing today's tasks? Those are flagged, saved, and set aside for rescheduling
Infor EAM Digital Work: a brand-new mobile platform
Infor also continues its leadership in mobile work execution, thanks to ongoing feedback from our customers and industry partners. We've extended the convenience, ease of use, and business efficiency of mobility to more workers. What started as the Infor EAM Field Work app has now evolved into Infor EAM Digital Work. More than a name, Digital Work includes two new tools, Advanced Mobile and Mobile Requestor.
Advanced Mobile moves advanced functionality – historically available only on a desktop – to mobile devices. Again, you can see more details of that in our webinar, but Advanced Mobile is really capitalizing on the mobile revolution, and the worker experience and expectations that come with it.
That's also why we have added EAM Mobile Requestor to Infor EAM. Mobile Requestor democratizes the ease of the mobile experience. With an intuitive interface mirroring that of the Infor EAM desktop version, Mobile Requester provides fingertip access to workers who may only need mobile access once a week, month, or year. Mobile Requestor provides another tool for organizations to eliminate paper process and grasp the digital revolution.
100+ enhancements to Infor EAM's core solution
In addition to Optimized Scheduler and Digital Work, Infor EAM v11.6.1 also includes 100+ enhancements to everything from Calibration to Asset Performance Management. It's all about usability, efficiency, and our continued investment in what customers want and need.
About the author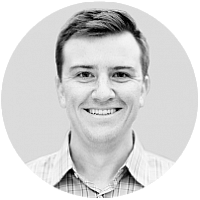 Peter Bynarowicz,Infor EAM Product Manager
Peter joined Infor in 2019. Previously, served with JTEKT North America, and GE Power. Peter holds a BS in Marketing Management from University of South Carolina.
Filed Under
Industry
Automotive
Aerospace & Defense
Chemicals
Construction
Distribution
Energy
Equipment
Facilities Management
Fashion
Federal Government
Food & Beverage
Healthcare
High Tech & Electronics
Hospitality
Industrial Machinery & Equipment
Industrial Manufacturing
Life Sciences
Logistics & 3PL
Not-For-Profit
Let's Connect
Contact us and we'll have a Business Development Representative contact you within 24 business hours