Infor Education for LN presents Administering Security
Discover the latest, most effective Security functionalities in LN. Stop getting stuck implementing Segregation of Duties (SoD) for your company.
You'll learn how to use Authorization and Security functionalities to set up authorizations and assign permissions to your company data to relevant employees. Our security experts Jantinus Ziengs and Jeroen Keet are on call to detail and explain the new LN Authorization options and capabilities.
With Enhanced Authorization Management System (AMS) and Dynamic Enterprise Model (DEM) you can easily export the authorization you define at DEM role level and fine-tune those choices with the new AMS Authorization workbench.
This course also provides hands-on, practical exercises to help you implement the authorization and security policies every LN user needs today.
We'll also cover how to define and implement critical data segregation policies so you'll spend less time on correction, reduce your risk of fraud, and consequently improve cost savings.
Managing security has never been more important Learn the latest security best practices and iron-clad protocols with our new course: LN: Administering Security.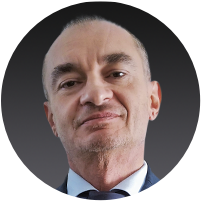 Alessandro Salvetti | Education Program Manager, Infor LN
Alessandro comes from 17 years' experience in Infor Consulting Services where he played different roles in both technical and application areas, during this period he showed passion by working alongside his customers to transform their organization to be more agile, experimental and customer-centric. His proficiency in designing innovative programs, training, and leading experiments have proven to build customer confidence in doing things in new ways. His role, within Infor Education, is to establish the right strategy for delivering training to our customers, partners, and employees and his main objective is to develop top-quality education programs.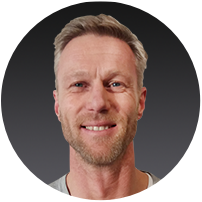 Jantinus Ziengs | Dev Business Analyst, Senior
Jantinus is a business analyst, with focus on LN Project, Revenue Recognition and Compliance. He has been with Infor for more than 20 years, working from the Barneveld office. He joined LN Development from LN ICS two years ago, when he worked with many project-based companies, in A&D setting, as well as IM&E companies and professional services.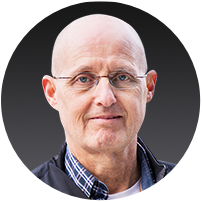 Jeroen Keet | Learning Consultant
Jeroen Keet joined Infor at the beginning of 2019 as a Learning Consultant. His focus is on creating education material and delivering technical training for Infor LN.
Filed Under
Education & Transformation Services
ERP
Manufacturing
Industry
Automotive
Aerospace & Defense
Construction
Education
High Tech & Electronics
Industrial Machinery & Equipment
Industrial Manufacturing
Product
Region
Worldwide
EMEA
North America
APAC
LATAM
Let's Connect
Contact us and we'll have a Business Development Representative contact you within 24 business hours