Infor Education is strengthening the team
Meet Alessandro Salvetti, the new Education Product Manager for Infor LN
Infor Education is strengthening its team with a new Product Manager for Infor LN. We met Alessandro Salvetti and could ask him some questions to get to know him a little bit more.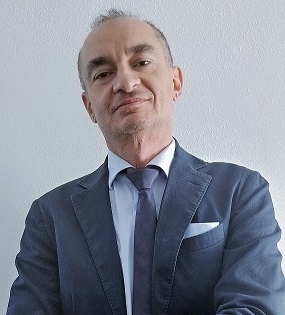 Where are you from?
I come from the beautiful city of Naples in the south of Italy.
How did you end up at Infor?
After completed my university studies in Computer Science, I worked as a contractor in different Italian companies as IT manager and Web developer but I was looking for an experience in a bigger international company. This opportunity arrived in 2001 as an open position in Infor (f.k.a. Baan) consulting services. Since then I never left Infor as I truly believe it's a great place to be.
Tell us a bit about your background?
I come from 17 years' experience in Infor Consulting Services where I played different roles in both technical and application areas, during this period I showed passion by working alongside our customers to transform their organization to be more agile, experimental and customer-centric. My proficiency in designing innovative programs, training, and leading experiments have proven to build customer confidence in doing things in new ways.
What is your favorite part of working at Infor?
I love to learn, and working at Infor gives me the opportunity to work closely with very highly skilled people and that gives me a huge opportunity to learn from the best.
What is your biggest achievement to date - personal or professional?
Generally, I tend to think about what to achieve next, for my life is a continuous work in progress. But if I've to mention an achievement I'd say that is when I could create my own future after, young and penniless, I finished my studies.
What do you like most about your job?
I love being creative, finding different ways to solve a problem and even if I work for a tech company, creativity is a very important and valued skill. Therefore, I like the possibility it gives me to put creativity in what I do.
What does a typical day look like for you and what are you currently working on?
My new role, within Infor Education, is to establish the right strategy for delivering training to our customers, partners, and employees and my main objective is to develop top-quality education programs.
Describe yourself in three words.
Creative, curious, honest.
If your entire life was a movie - what title would fit the best?
The Shawshank Redemption. Not because I've been a victim of an injustice, fortunately, but because of the tireless pursuance and will for a purpose, in this case, justice, Andy Dufresne (the starring role) seek and reach during the movie. Wherever I am, even in the most unwilling situations, I try to be a good person, give my best and help others.
If you could have dinner with any one person, living or dead, who would it be and why?
That's a difficult question, I can think of tens of myths in my life. But I'd say, being a jazz music fan, I'd like to have dinner with John Coltrane and if you like jazz I don't have to explain to you why he was the greatest genius of all
If you could master one skill you don't master right now, what would it be?
I'd like to learn how to fly a glider.
What is on your wish list for your next five years at Infor?
Well I would say being a reference for our customers' education demand, delivering the best possible results for my department and collaborate with coworkers to set win-win relations.
Filed Under
Education & Transformation Services
Industry
Automotive
Industrial Manufacturing
Let's Connect
Contact us and we'll have a Business Development Representative contact you within 24 business hours