Infor Education on the road to deliver specialized M3 training
Throughout the year, Infor consultants and top product experts are traveling the world to deliver high-class training on Infor Education products. This time, Jean-Luc Meyer, Senior Learning Consultant for Infor M3, participated in the M3 User Association Conference (M3UA) on May 22 and 23 in the vibrant city of Nottingham.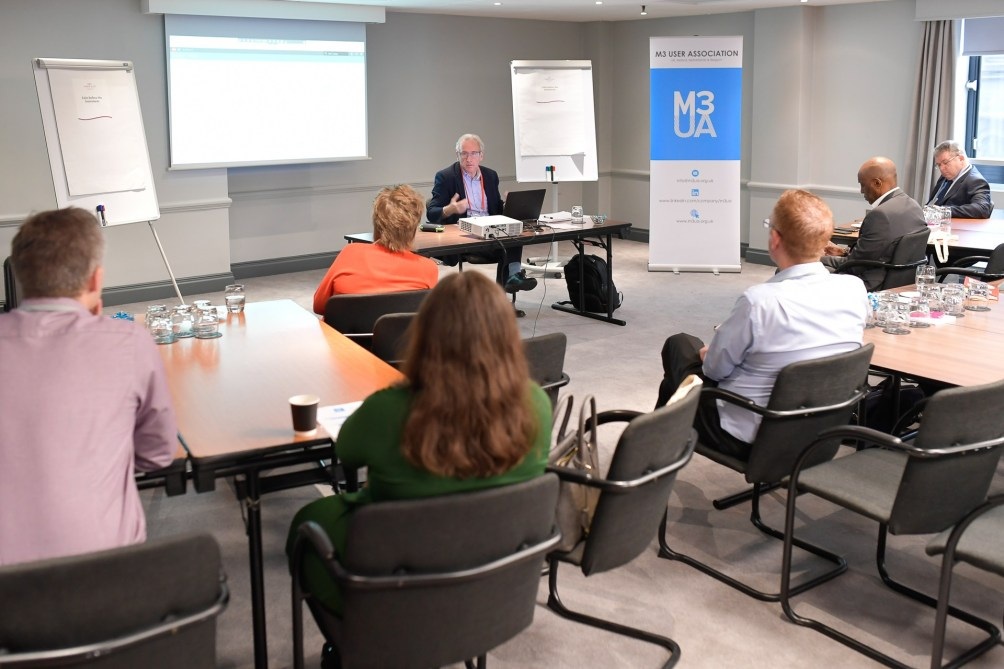 The agenda featured pre-conference training sessions as well as pre-booked roundtable discussions and workshops on a variety of key topics. M3 customers and members of the M3UA were in attendance, and during the sessions, they received essential information, discovered other real users' experiences with M3, and explored the knowledge of our community of experts—all while networking with fellow members.
During the two conference days Jean-Luc Meyer delivered two presentations:
Introduction to Infor OS Homepages
This session covered the benefits of various tools in Infor OS, and gave attendees a crash course in how to:
Set up OS Homepages on the OS Platform,
Create workflows between Infor OS and Ming.le, the social collaboration tool
Maintain the quality of master data using event-based alerts
Upgrade the browse function (F4) with better search capabilities
Promotion process management using initial SCO and supply rebates
During this session, Jean-Luc dived into the new functionality for promotions using supply chain orders and supply rebates. He taught attendees how to create a supply chain order, procure with the order pre-allocated to the demand order, receive deliveries, invoice orders, and claim supplier rebates.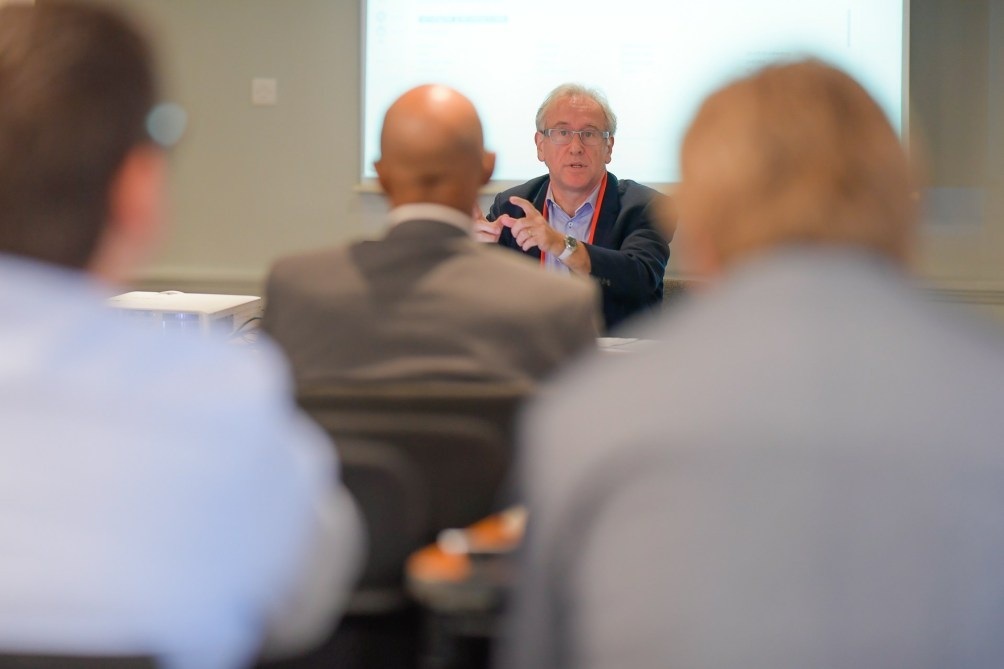 Visit our Infor Campus page to stay up to date with future Infor M3 training offerings. Keep checking our UK Conference 2019 page to discover news about keynote presentations, workshop and round-table topics, case story presentations, exhibitors, and much more.

Jean-Luc Meyer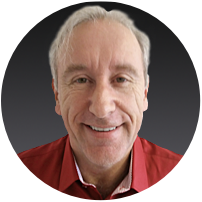 Senior Learning Consultant for Infor M3
Jean-Luc Meyer is a software consultant at Infor and comes with years of experience in software implementation projects at Infor and other ERP providers. His primary role is to deliver training courses within Infor Education and to customers. He also collaborates with the Education team on the development of training materials.
Filed Under
Education & Transformation Services
ERP
Manufacturing
Industry
Chemicals
Distribution
Education
Equipment
Equipment Dealers Rental & Service
Food & Beverage
Industrial Machinery & Equipment
Industrial Manufacturing
Let's Connect
Contact us and we'll have a Business Development Representative contact you within 24 business hours