Infor France sees value of giving back with eyeglass donations
Throughout the summer, Infor France helped collect eyeglasses for French charity Lunettes Sans Frontière (LSF) so they could distribute to recipients around the world. LSF is an organization that collects eyeglasses for adults and children, registers the diopters on each pair, and organizes free delivery of packages to recipients in hospitals, clinics, and missions in a variety of countries. Inforians Nathalie Lopez, Eric Courlet, Cristophe Etienne, Linda Benair, Dominique Sacrez, and Laurent Rouleau represented Infor as project leads and helped ensure the eyeglasses were appropriately collected and delivered to our office in Rueil Malmaison and onto LSF.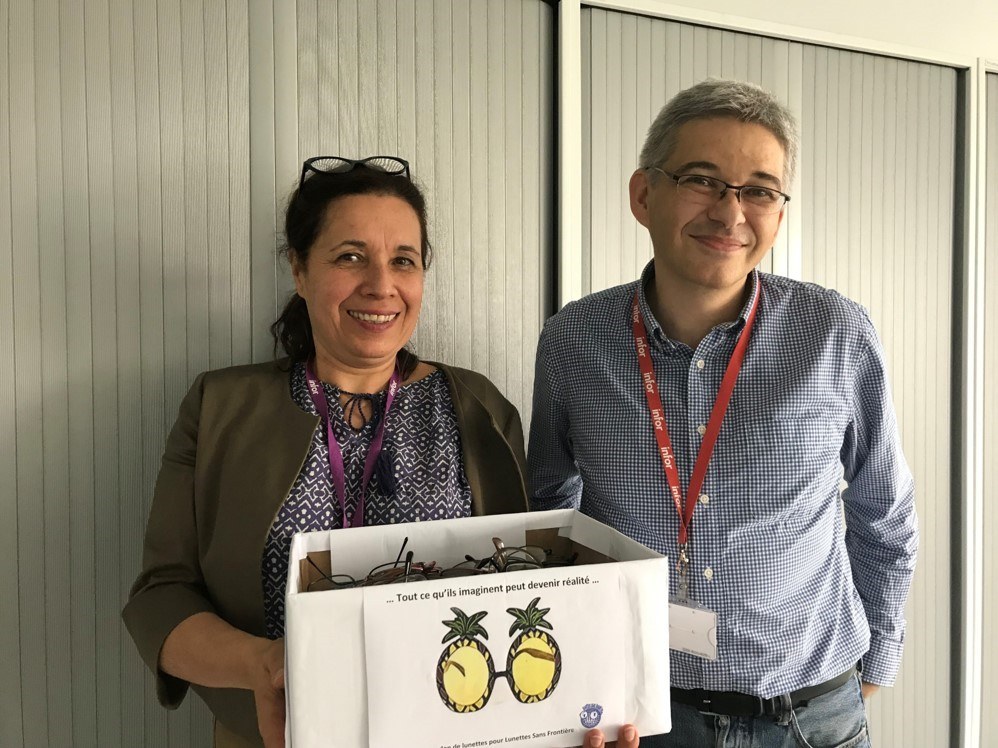 While collecting items for charity as she renovated her flat in December of last year, Nathalie found 3 pairs of eyeglasses that she donated to LSF, and that experience convinced her to try and expand a donation drive to our French offices. After working to get the drive approved, she gathered support and the event kicked off in full force on June 27. Nathalie also cited the work that Inforian Sabah Mazoujgui and her husband do as inspirations to start this drive, as they are guide dog trainers for another French charity Chien Guide pour la Liberté Visuelle.
The cause was met with enthusiasm and support by our fellow French Inforians, and the drive proved to be a success, with over 200 pairs of glasses donated. At Infor, we value our sense of community, and working with Lunettes Sans Frontière was an opportunity for some of our colleagues to give back to a meaningful cause.
Let's Connect
Contact us and we'll have a Business Development Representative contact you within 24 business hours