Infor HCM Training Organized by Learning Paths on Infor Campus
Looking for training on a specific module in Infor HCM and unsure of where to start?
Or, how about training for a specific role?
Simply sign into
Infor Campus
and follow the steps below!
1. Navigate to Infor Campus > Find Your Product

2. Click on any of the HCM links.
3. You will see an option for "Training organized by learning paths". Click on the blue hyperlink entitled "Course Links and Learning Paths".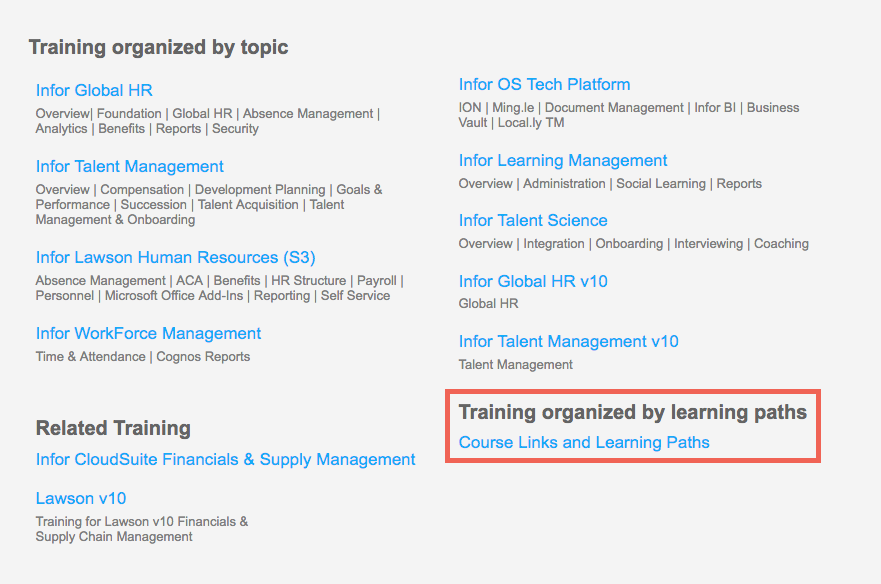 4. From here, you can download a spreadsheet, where you can see a complete list of HCM courses, or you can select a worksheet for a specific module. On each worksheet for the modules, the courses will be divided by Role and listed in the sequence order they should be taken in.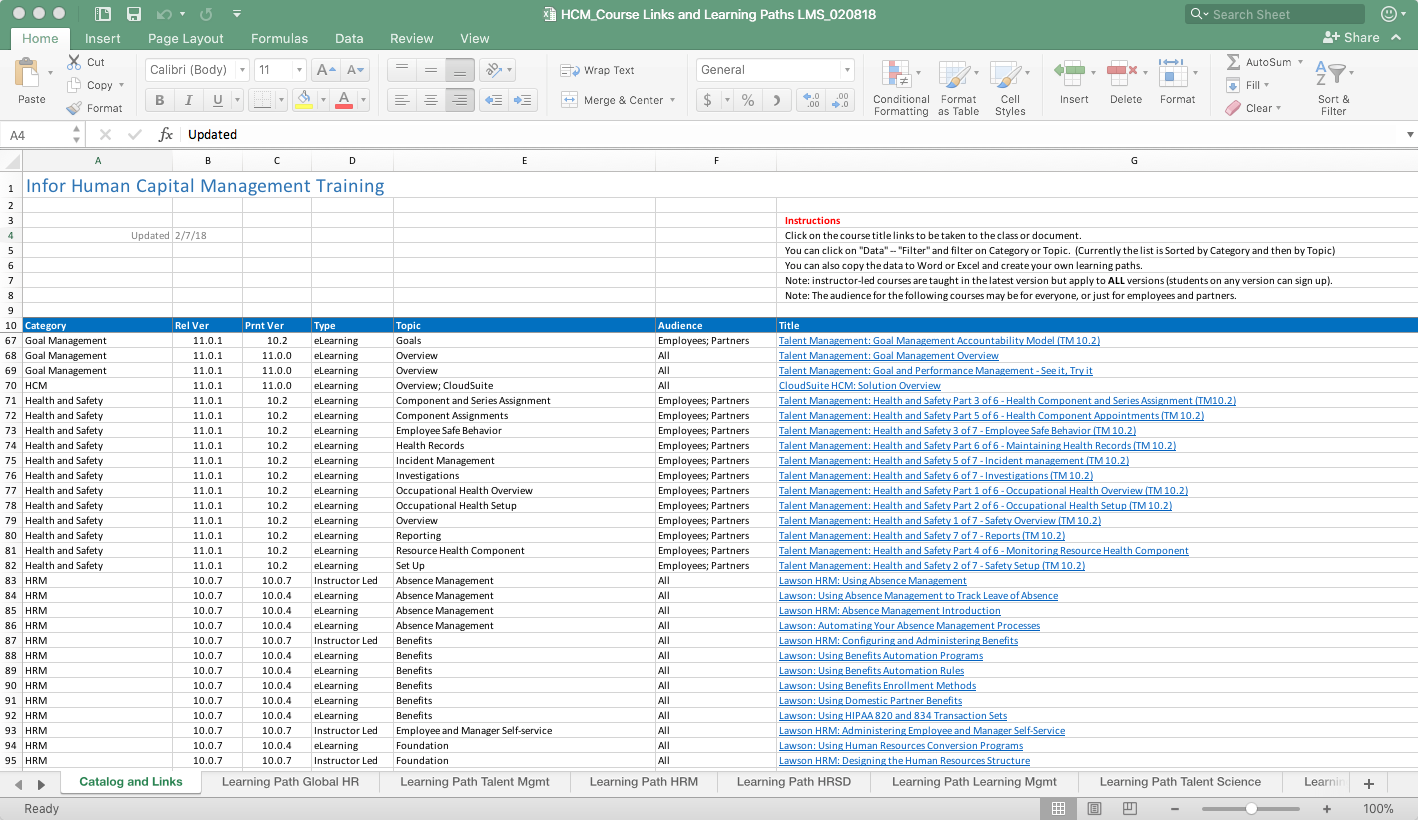 Check it out! I would love to hear any feedback and questions you may have as I'll continue to keep this updated.
Feel free to email me at:
sandy.breberg@infor.com
.
Filed Under
Education & Transformation Services
Let's Connect
Contact us and we'll have a Business Development Representative contact you within 24 business hours